91 Longhorns v East Texas United Sunday August 08, 2004 Page 1
(Double-click on the individual thumbnails to see the full-size photos)
(These photos are best viewed with the monitor set to 1,280x1024)*
Boy howdy, them rich Tyler folks got themselves a double-wide.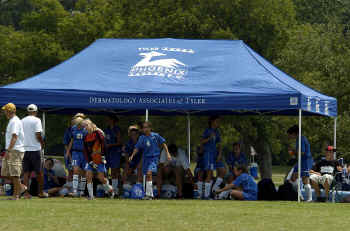 One thing about the Great One, it is never a problem getting him to pose for a photo.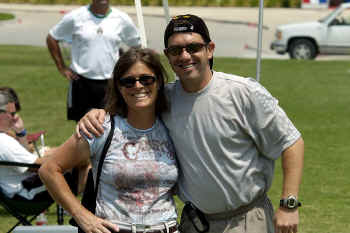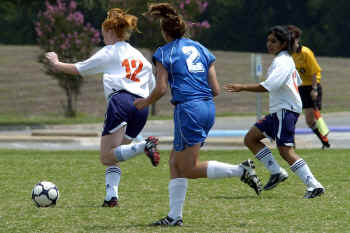 Ah, the peril of taking photos with noon sun. I am in a perfect position for this shot, yet the player's face is completely in the shade. I should have had a flash on top of my camera. (Yup, nowadays the technology is so great that you frequently will see photographers using a flash in the bright sunlight to fill in the shadows. That is also why the NFL has learned to turn the stadium lights on no matter what time the game.)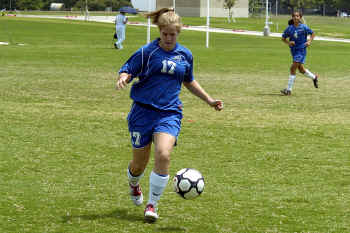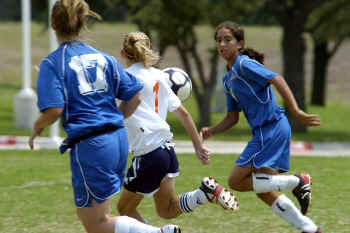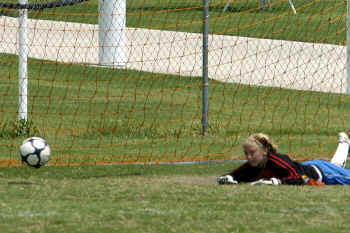 Hit the links below to see the rest of the photos from this game.
Page 1 Page 2 Page 3
Back to the Longhorns Photo Page
*Also, if using Microsoft Internet Explorer. Go to "tools: internet options: Advanced: Multimedia" -
Check the box "enable automatic image resizing."