Texas Assault v. Spikers Saturday Jan. 17, 2004
(Double-click on the individual thumbnails to see the full-size photos)
(These photos are best viewed with the monitor set to 1,280x1024)*
Coach Tina shows us a volleyball trick.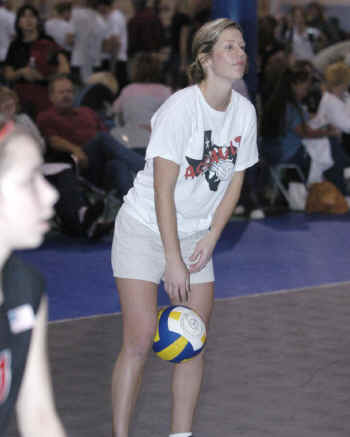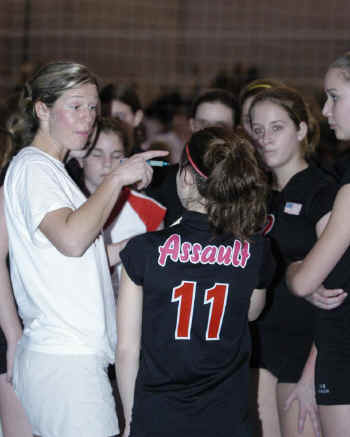 #2 for Spikers is Lesia's soccer teammate Monica. (Ok, former soccer teammate. We'd love to have her back on the team.)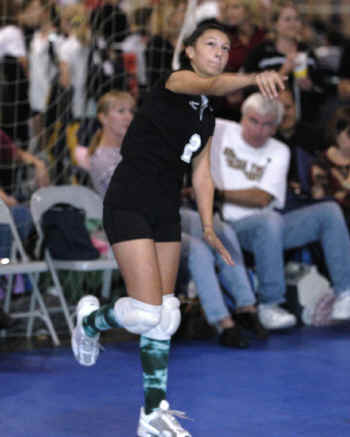 Maci likes to talk to the ball before she hits it.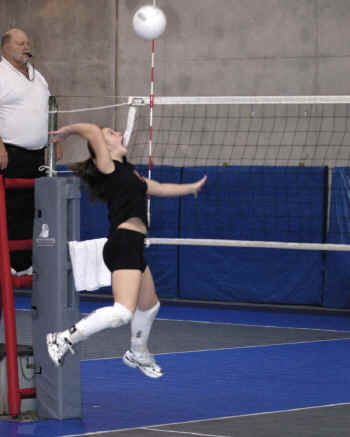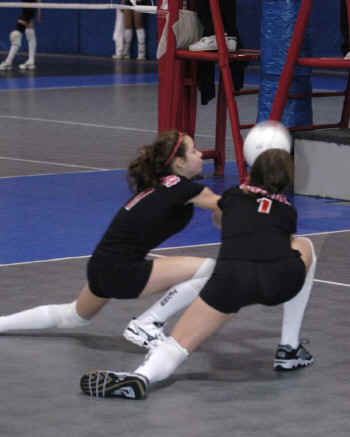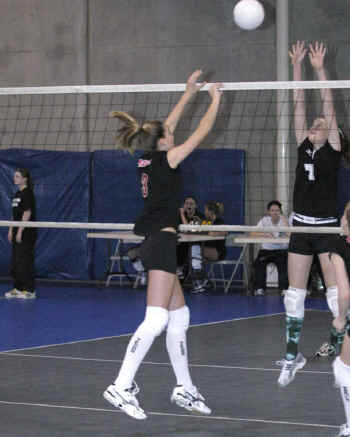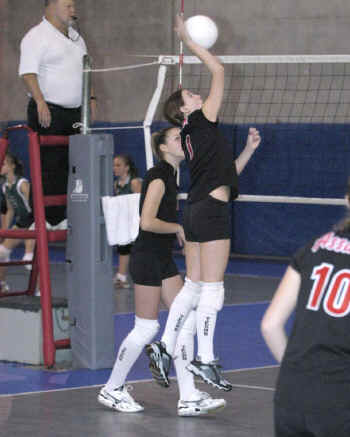 Boy howdy, photographer Doug can't wait to see Texas Assault wear both the white shirts and white socks in a game. (hint - hint - hint - hint - hint - hint.) They photograph much nicer than those lovely black shirts.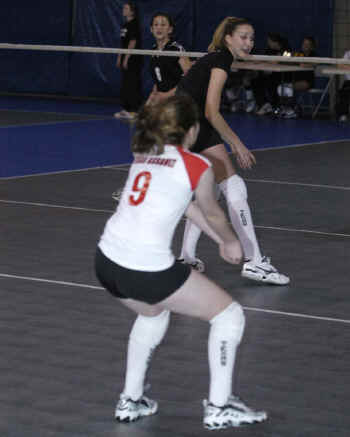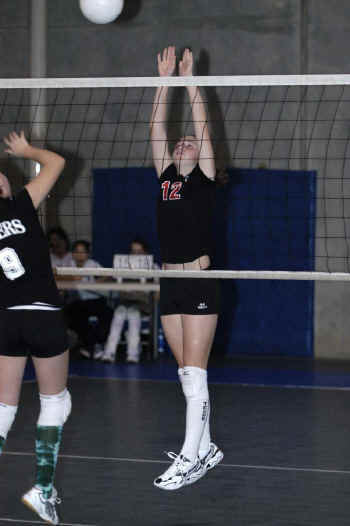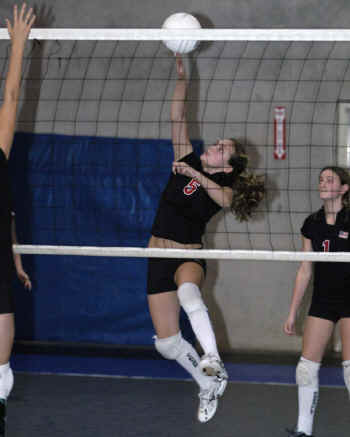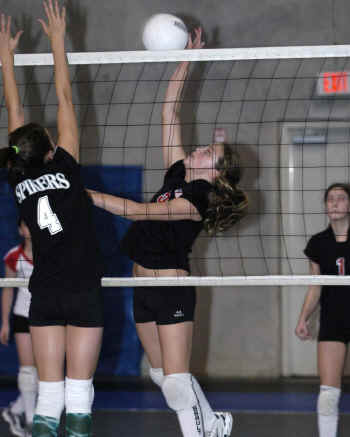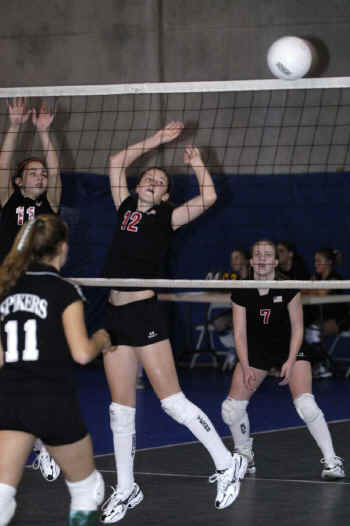 Back to Doug's Assault Volleyball Photo Page
or, back to www.douglasfejer.com
*Also, if using Microsoft Internet Explorer. Go to "tools: internet options: Advanced: Multimedia" -
Check the box "enable automatic image resizing."