Texas Assault v. Texas Juniors - DFW Saturday Jan. 17, 2004
(Double-click on the individual thumbnails to see the full-size photos)
(These photos are best viewed with the monitor set to 1,280x1024)*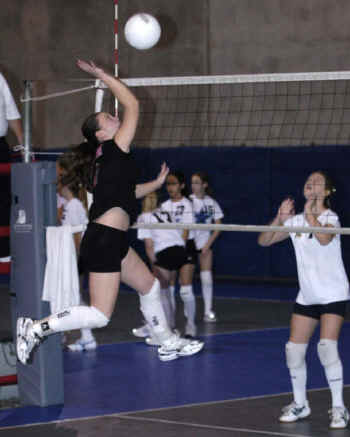 .
This was a pleasant surprise. Turns out #14 for DFW Juniors is the daughter of Randy and Laura Wright. I worked with Laura between about 1983 -1987. A long time ago. I did not have kids then, so as a result I have no memory of it. (And no cell phone, no Windows 3.1, no Windows 95, or 98, or XP. Gosh, that was the dark ages.) Laura is now the treasurer of Southwest Airlines. Randy is a tax partner with Deloitte & Touche. (Guess they did something with their careers.)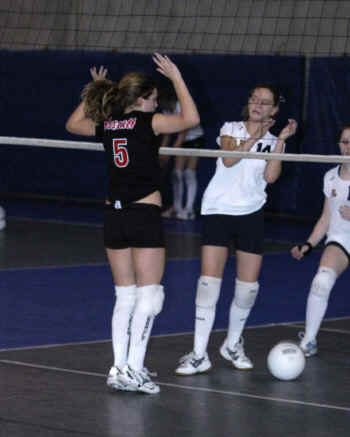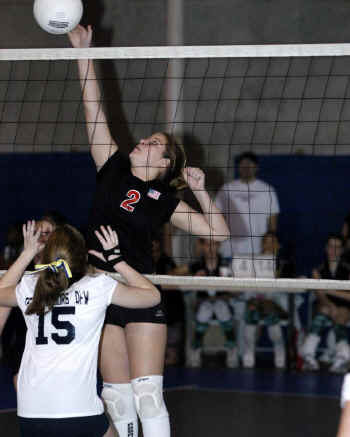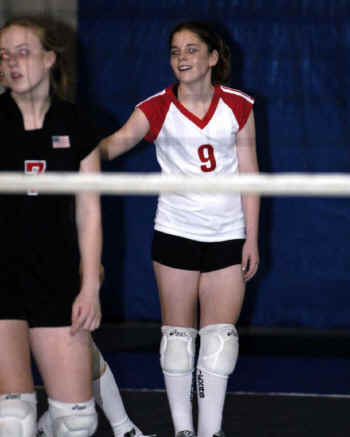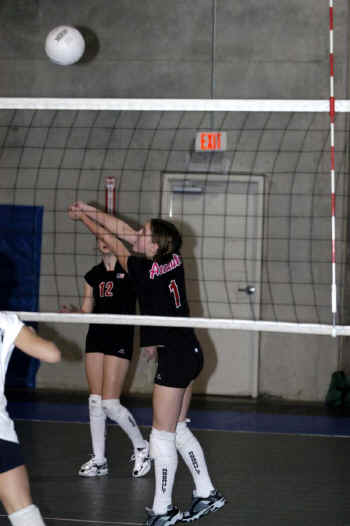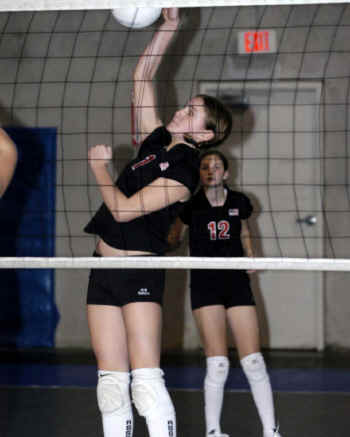 Back to Doug's Assault Volleyball Photo Page
or, back to www.douglasfejer.com
*Also, if using Microsoft Internet Explorer. Go to "tools: internet options: Advanced: Multimedia" -
Check the box "enable automatic image resizing."