Texas Assault U-13 Molten @ Junior Olympic Invitational Saturday June 26, 2004 Page 1
(Double-click on the individual thumbnails to see the full-size photos)
(These photos are best viewed with the monitor set to 1,280x1024)*
Since the light was relatively bright at the Austin convention center, I tried a few shots without the use of an electronic flash. (But, I did not like the results as much as with the flash.)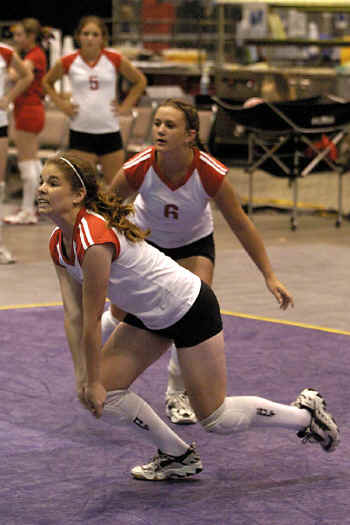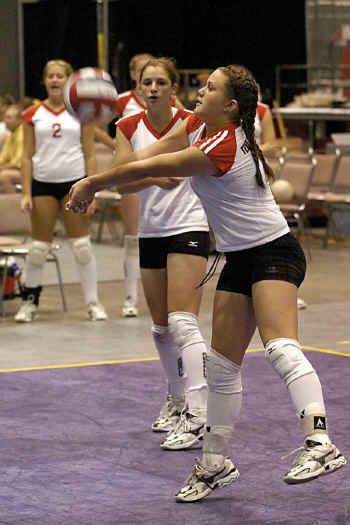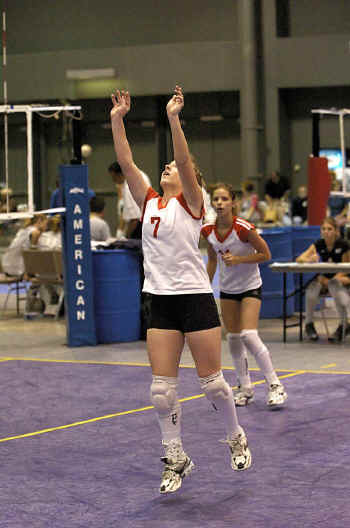 I am guessing this is the start of the second game and my going back to the flash.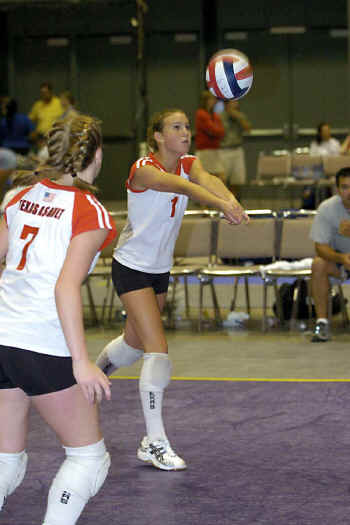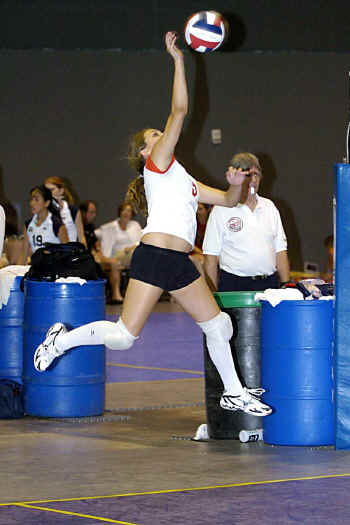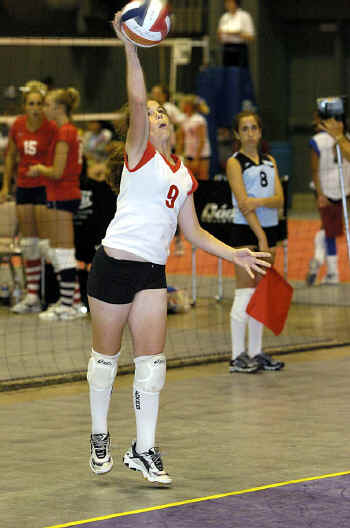 Paige's family is a bit camera shy.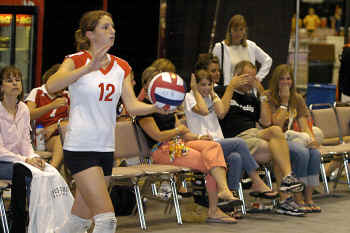 (This is interesting. Usually at this age it is the children who are embarrassed to be seen with their parents. However, it appears that Brian does not want to be photographed with his family.)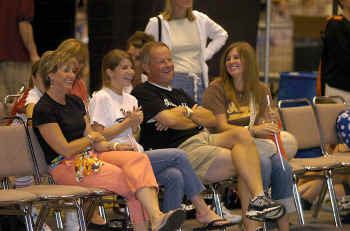 Doug's Assault Volleyball Photo Page
or, back to www.douglasfejer.com
*Also, if using Microsoft Internet Explorer. Go to "tools: internet options: Advanced: Multimedia" -
Check the box "enable automatic image resizing."