Lake Highlands v J.J. Pearce Tuesday April 05, 2005 Page 1
(Double-click on the individual thumbnails to see the full-size photos)
(These photos are best viewed with the monitor set to 1,280x1024)*
My vote for coach of the year in all of sports.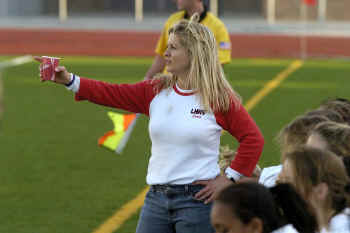 It did not take long for me to worry that #2 was going to be trouble.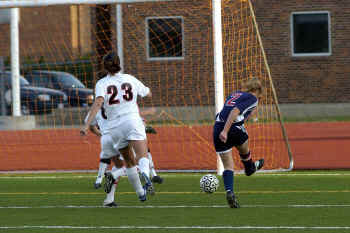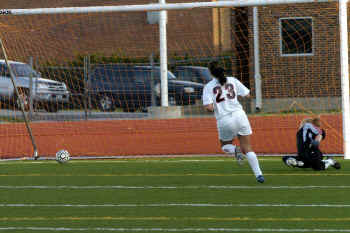 Coming from somebody who is a photography nut and also a soccer dad nut: this is a nice photo.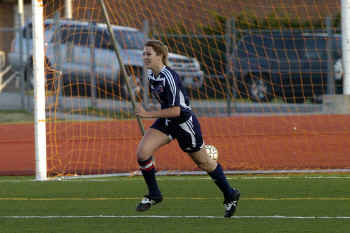 For somebody who just scored a stick it in your face goal, she has a very calm expression on her face. It some worlds that is known as sportsmanship.
Down 1-0. No problem. It's just a game, right?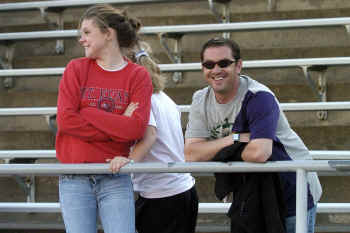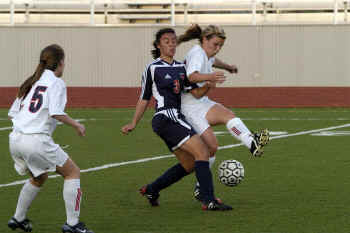 Hit the links below to see the rest of the photos from this game.
Page 1 Page 2 Page 3
or, back to www.douglasfejer.com
*Also, if using Microsoft Internet Explorer. Go to "tools: internet options: Advanced: Multimedia" -
Check the box "enable automatic image resizing."