91 Longhorns v East Texas United Saturday February 12, 2005 Page 1
(Double-click on the individual thumbnails to see the full-size photos)
(These photos are best viewed with the monitor set to 1,280x1024)*
Lot's of Longhorn news as we were playing without several players today, including Captain Courtney who is out with a broken ankle. Best wishes for a speedy recovery. Won the game 1-0 today in wet, slippery field conditions. But, better to have a win than a loss. Keeper Molly was huge in the second half and saved the game. As it was overcast and then started to rain, not many photos today.
The Great One has his game face on.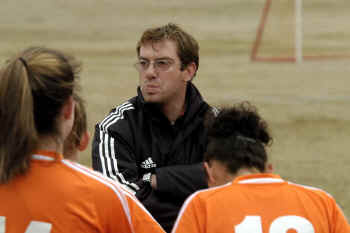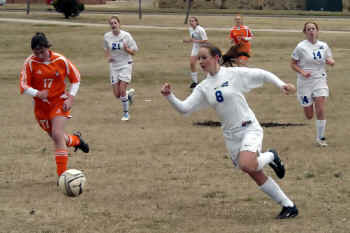 Here is the Longhorn goal. (Don't know what happened. Ball started out with Erin, looks like Paige may have taken a shot, and then Erin ends up with the ball again and takes a great angle to the far post.)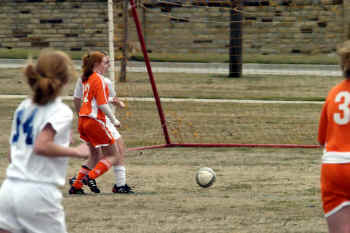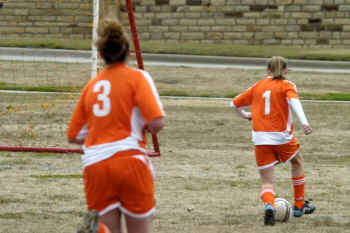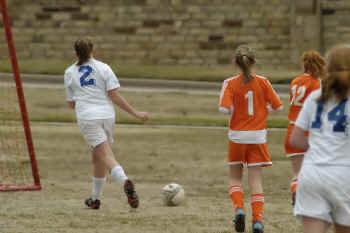 #19 Jordyn is a new addition to the team.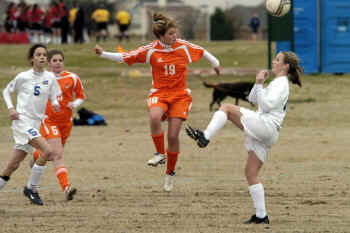 Here Jordyn hits a header off a corner. Unfortunately, #17 was in perfect position.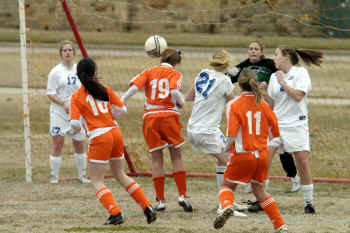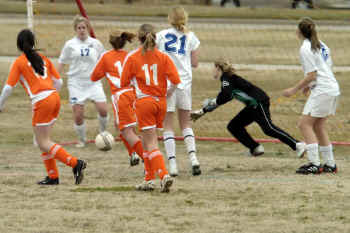 Hmmm. On the other hand. Beth thought it was a goal from her view on the sidelines. Looking at the photograph #17 may have been standing inside the goal.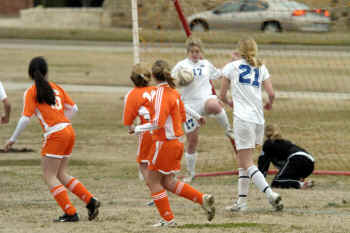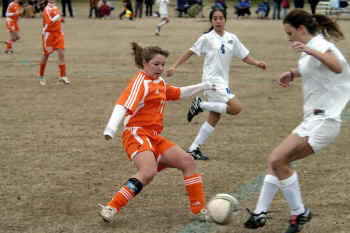 Coach A still has his game face at half-time. (Paige is thrilled.)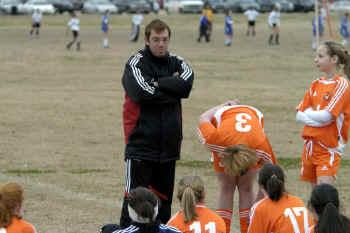 Hit the links below to see the rest of the photos from this game.
Page 1 Page 2
Back to the Longhorns Photo Page
*Also, if using Microsoft Internet Explorer. Go to "tools: internet options: Advanced: Multimedia" -
Check the box "enable automatic image resizing."