91 Longhorns v Aces Sunday February 13, 2005 Page 1
(Double-click on the individual thumbnails to see the full-size photos)
(These photos are best viewed with the monitor set to 1,280x1024)*
I had the settings messed up on my camera for these first two shots.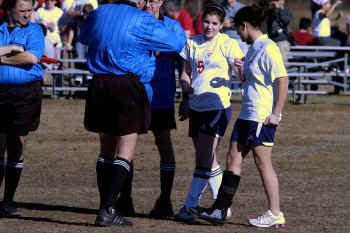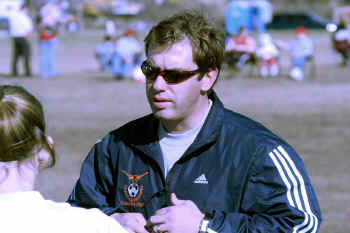 I like this photo. Molly is either asking for water or she is imitating Anatoliy's half-time speech. (Molly may be translating for the hearing impaired.)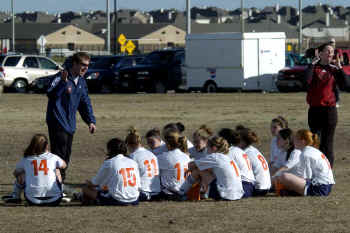 Guess the speech worked as the Longhorns scored the winning goal pretty quickly after the start of the half.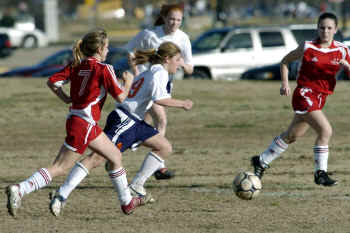 Nice of the Aces player to let Paige hold on to her. (Also, notice Jordyn's grandmother, Carol Wright, in the background with the camera. She is quite an accomplished photographer. Here is a link to her website. http://www.pbase.com/cwright )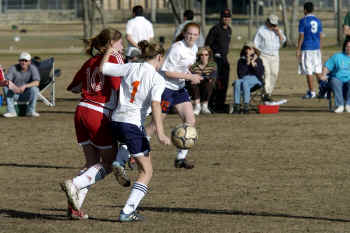 Hit the links below to see the rest of the photos from this game.
Page 1 Page 2
Back to the Longhorns Photo Page
*Also, if using Microsoft Internet Explorer. Go to "tools: internet options: Advanced: Multimedia" -
Check the box "enable automatic image resizing."