Texans 91 Girls White North v WF Express Sunday July 24, 2005 Page 1
(Double-click on the individual thumbnails to see the full-size photos)
(These photos are best viewed with the monitor set to 1,280x1024)*
One of the people in the picture is the prettiest coach in N. Texas soccer.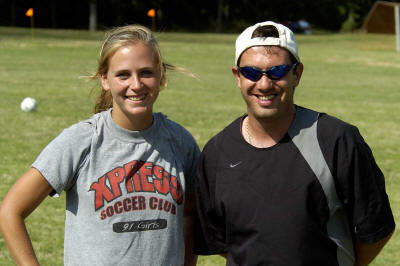 The other person is Anatoliy.
(And, the following came from Turfmonster: "the coach in the picture with Anatoliy is Dayna Sanders. she was part of one of highland park's state championship teams." Hmm. Anatoliy was never on a state championship team. Man, she has Anatoliy beat in many categories.)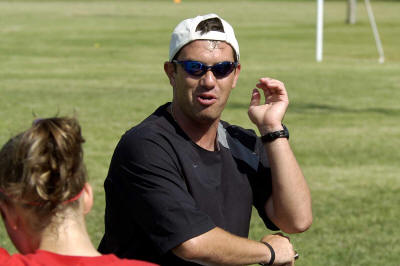 Doug thinks this is a great shot.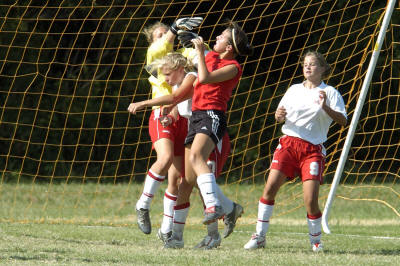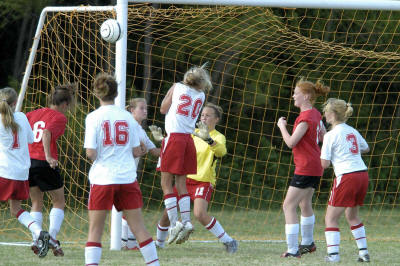 You know, I just did not have the heart to ask Lauren to smile and show me some blood.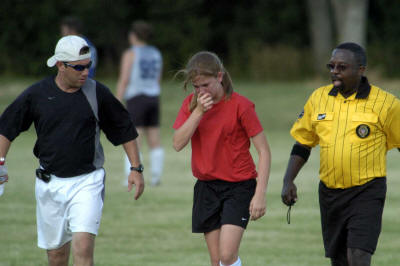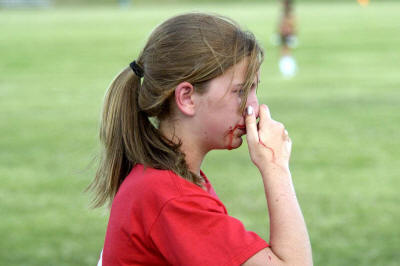 Texan management administered an orange flavored substance to the players in an effort to enhance their performance.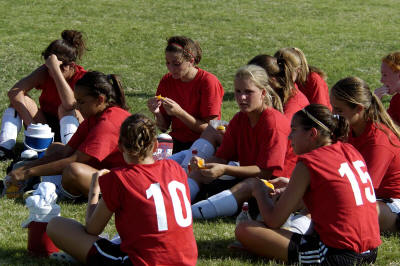 Hit the links below to see the rest of the photos from this game.
Page 1 Page 2
Back to Texans 91 Girls North White Photo page
*Also, if using Microsoft Internet Explorer. Go to "tools: internet options: Advanced: Multimedia" -
Check the box "enable automatic image resizing."