University of Texas at Dallas v East Texas Baptist University Tuesday October 11, 2005 Page 1
(Double-click on the individual thumbnails to see the full-size photos)
(These photos are best viewed with the monitor set to 1,280x1024)*
For the photo buffs out there, I was using a Nikon 80-200mm f2.8. I was standing on the floor for the first game.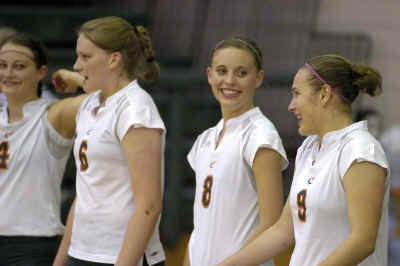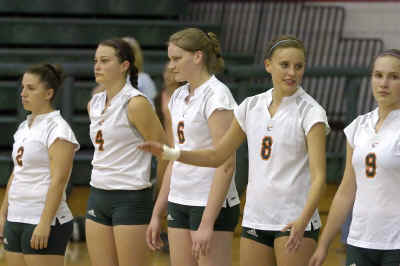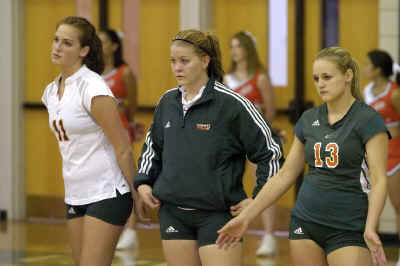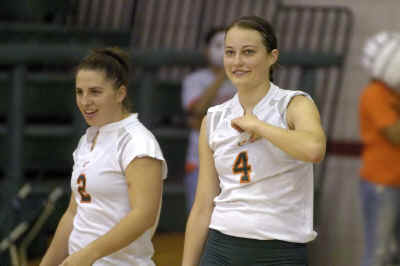 I went up to the second floor for the second game. I love the angle but I now have to use the longer end of the zoom range which means less light, a slower shutter speed and more impact from shake on the lens. (In other words, the framing of the picture is nicer, but the quality of the photo is worse.)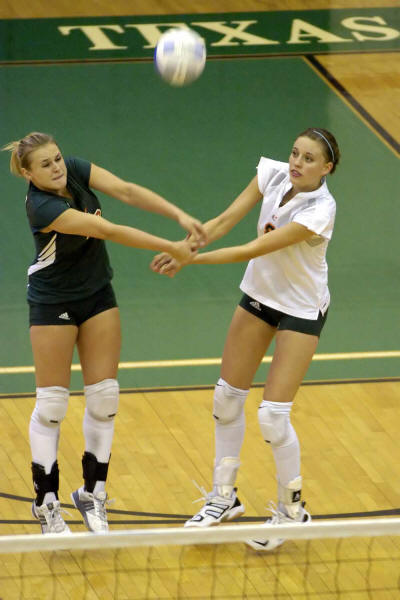 Hit the links below to see the rest of the photos from this game.
Page 1 Page 2
back to Doug's UTD Sports Photos
or, back to www.douglasfejer.com
*Also, if using Microsoft Internet Explorer. Go to "tools: internet options: Advanced: Multimedia" -
Check the box "enable automatic image resizing."