UTD Softball vs. UT-Tyler - Wednesday April 16, 2008 - Photos by Doug Fejer Page 1
(Double-click on the individual thumbnails to see the full-size photos)
There is always a silver lining. One nice thing about playing the #1 rated team in the country is it gives Doug plenty of opportunities to get photos of the outfielders in action. Many of the outs in this game where made by the outfielders.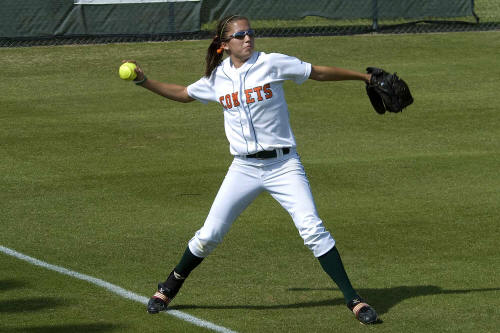 Page 1 Page 2 Page 3 Page 4
back to Doug's UTD Sports Photos
or, back to www.douglasfejer.com