UT-D Basketball vs. University of the Ozarks - Monday January 19, 2009 - Photos by Doug Fejer Page 1
(Double-click on the individual thumbnails to see the full-size photos)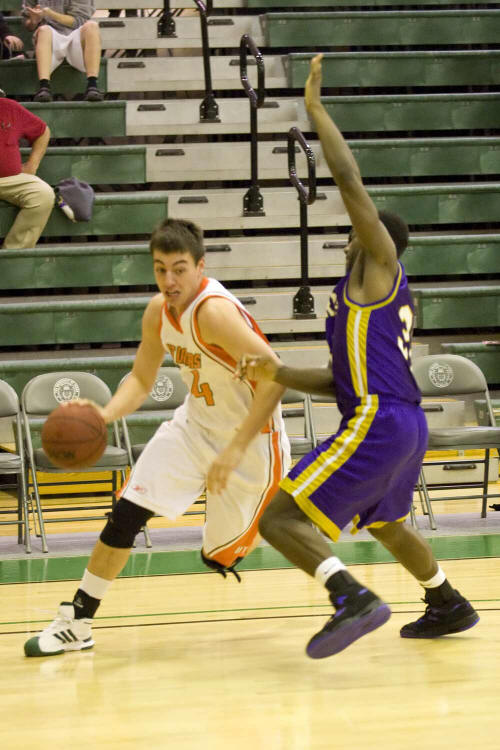 No basket as the ball game back though the hoop when the player let go of the rim.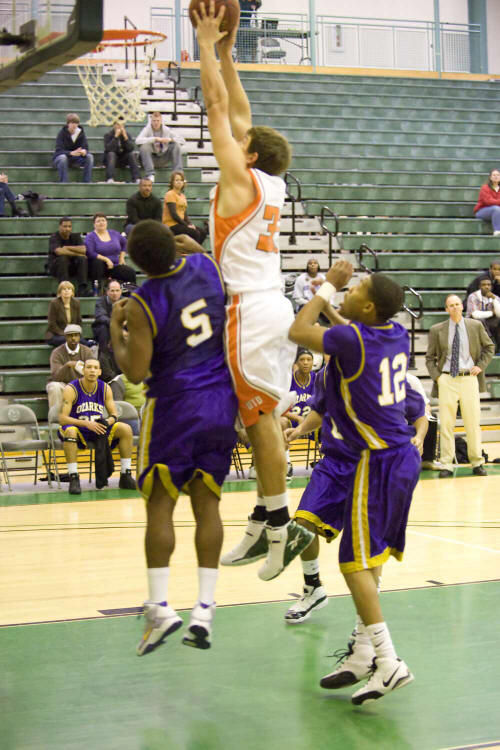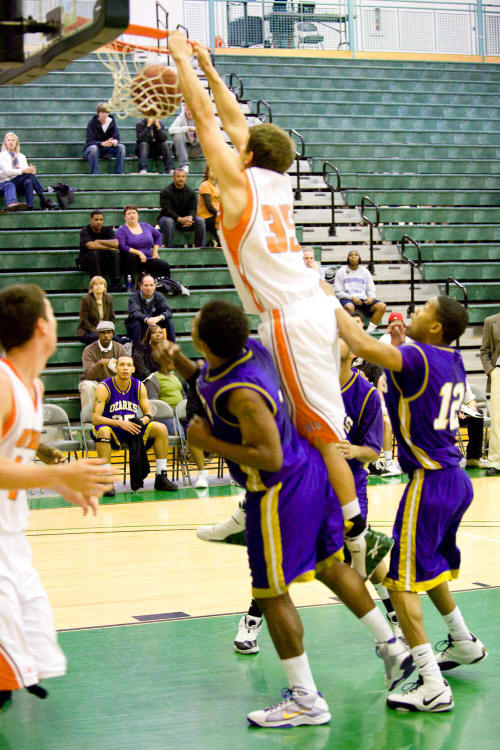 This could be the new definition of the expression "freak occurrence." I have certainly never seen it before. When it happened I was thinking "bad, bad, karma." Sure enough, UTD lost the game by 1 point. (And no offense to the Ozarks. They played a great game.)
I have been getting too many shots like this of late. Back to the drawing board.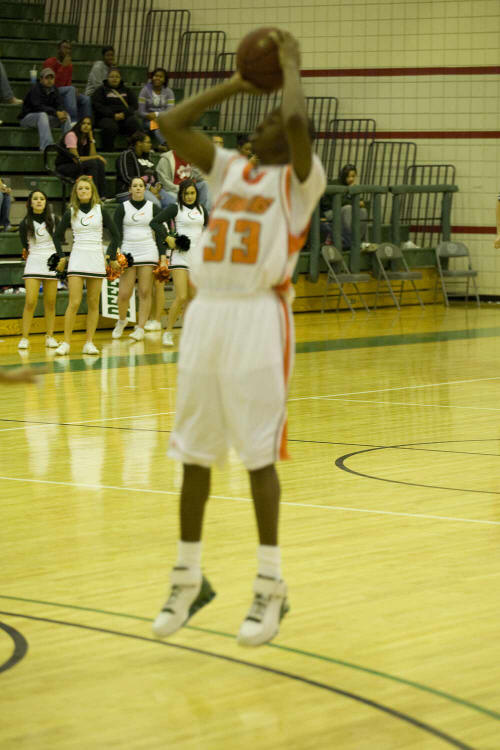 Page 1 Page 2
back to Doug's UTD Sports Photos
or, back to www.douglasfejer.com