UTD Basketball vs. Austin College - Tuesday November 16, 2010 - Photos by Doug Fejer Page 1
(Double-click on the individual thumbnails to see the full-size photos)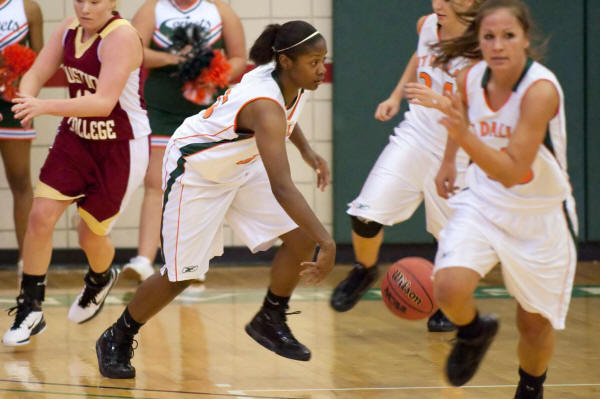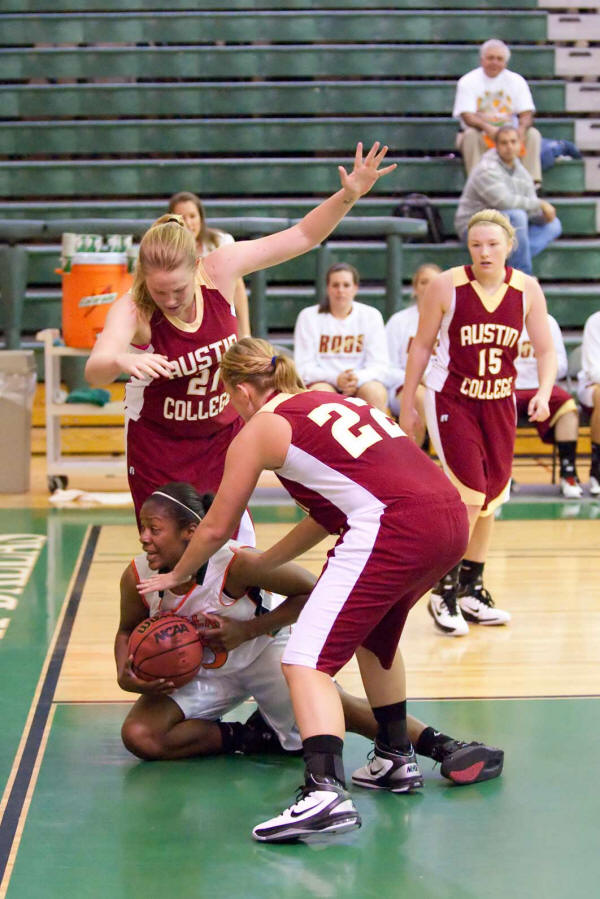 Just in case any of the other photographers who were at the game last night are interested: I took these shots in RAW mode. I then brought them into Adobe Camera Raw and adjusted the white balance to 3700 degrees and set the tint to +60. That does a pretty good job of getting rid of the heavy yellow tint caused by the lights reflecting off of the varnished wood floor.
Page 1 Page 2
back to Doug's UTD Sports Photos
or, back to www.douglasfejer.com