UTD Soccer vs. Richland College - Tuesday August 26, 2016 - Photos by Doug Fejer Page 1
You can ORDER PRINTS & ENLARGEMENTS THROUGH UTD ATHLETICS. ALL PROCEEDS (100%) TO UTD ATHLETICS.
Doug loves UTD. But the soccer stadium is kinda, sorta, ........ It's just wrong. They really messed up when they designed it. There are three rules to building a soccer stadium. UTD got two of three correct.
Rule #1: The field should be grass and not concrete. Got that one right.
Rule #2: The field should run north and south. That way neither team is ever facing the direct sun. Got that one right. (Same rule for tennis courts.)
Rule #3: The players and the spectators should always be on the west side of the field. That way neither the players or the fans are looking directly into the sun during an afternoon game. UTD powers that be blew that one. If they ever build a new stadium I hope they remember the THREE rules.
These guys are miserable looking into the sun.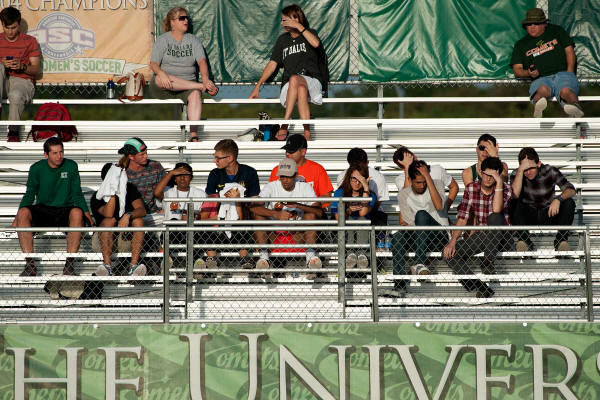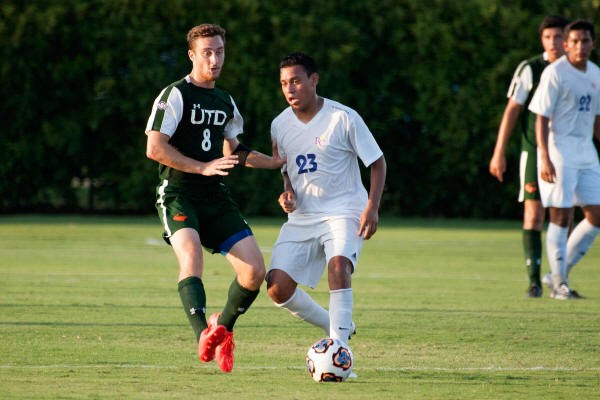 Page 1 Page 2 Page 3
back to Doug's UTD Sports Photos
or, back to www.douglasfejer.com