Sting v Inter - Roll 1
(Click on the individual photos to see the full-size versions)
Once it stopped raining, the photo conditions were close to optimal: no bright sun and blue uniforms. Did have the parents in the background, however.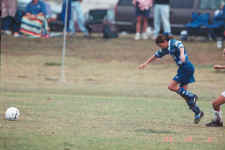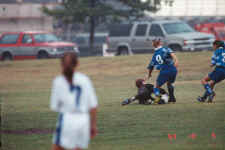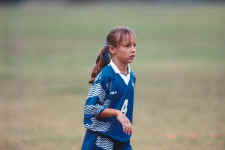 This almost looks like a dive to recover a fumble. (You can tell when football season begins.)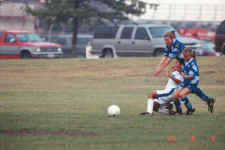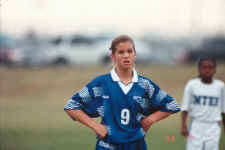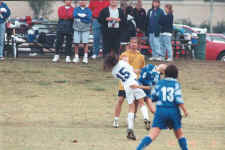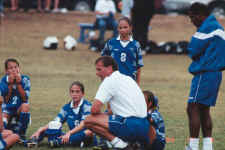 Is that guy taking our pictures AGAIN?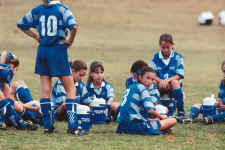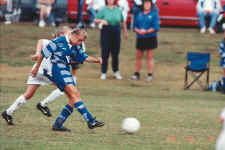 This type of kick is known as "the bump."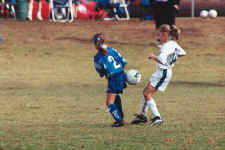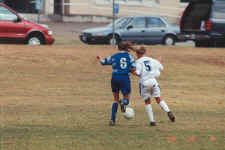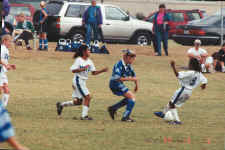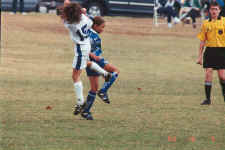 Click on the links below to see the rest of the photos.
Roll 1 Roll 2
Back to the Sting 89 Photo Page