Sting 82 v Charlotte Soccer Club (June 24, 2000) - Page 1
(Click on the individual photos to see the full-size versions)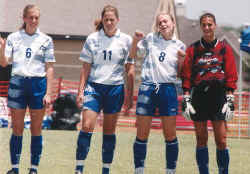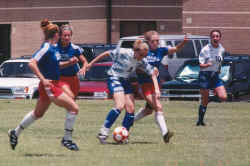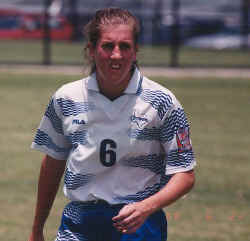 Here is the nasty collision. Yikes. Since posting these photos I have learned that the North Carolina player, Ashley Murray, ended up with 8 stitches under her left eye. She was able to return and play her final games with her team on Sunday and then in the semi-finals. Ashley will be attending Texas A&M University in the fall. (I really do enjoy the emails that I receive.) More email: The Sting player is Kellie Garrett. She had a similar collision in one of the high school playoff games and had six stitches above her right eye in March. Luckily, she had no cuts but did have a knot in her hairline. Kellie will be attending West Texas A & M @ Canyon. (Come on Doug, there has to be some sort of an Aggie comment for you to make. Go ahead. Let it rip......) Sorry folks. This one is just too easy.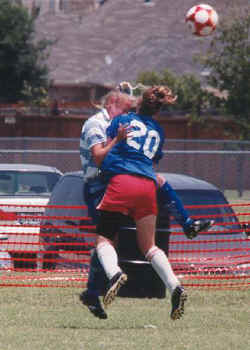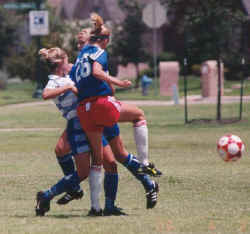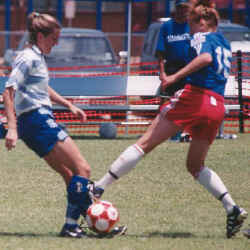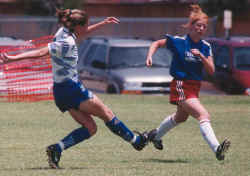 Click on the links below to see the rest of the photos.
Page 1 Page 2 Page 3 Page 4 Page 5
Back to the Sting Photo Page