Sting 82 v HotShots - Atlanta, GA (June 25, 2000) - Page 1
(Click on the individual photos to see the full-size versions)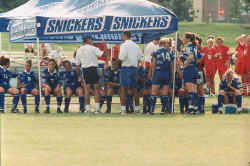 Is somebody taking our picture?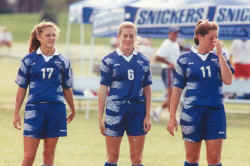 You can clearly see the problem that a photographer has when the sun is in front of him. Notice the deep shadow in front of the players. These photos are lousy. (From a pure photographic standpoint.)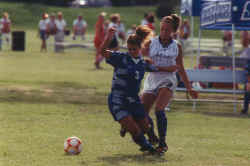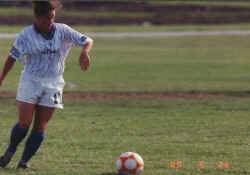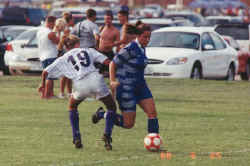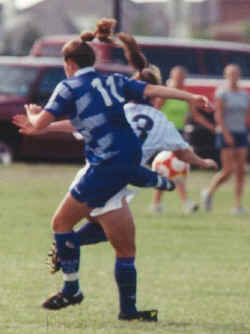 Here is the HotShots' goal. Notice the Sting player in the second photo. Any lip readers out there?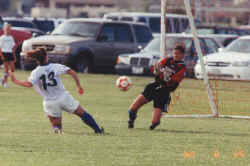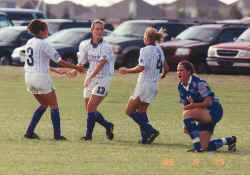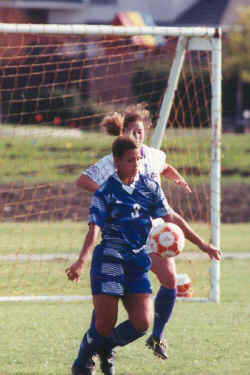 Here is the Sting first half goal.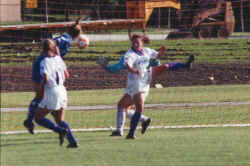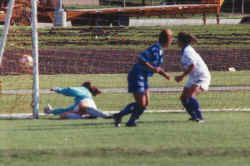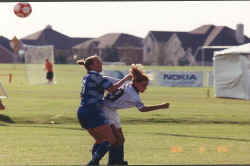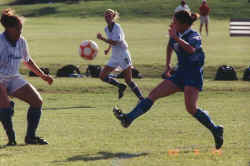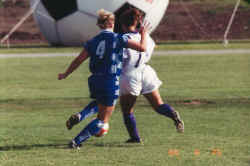 Click on the links below to see the rest of the photos.
Page 1 Page 2
Back to the Sting Photo Page