Sting 89 v Longhorns (September 13, 2000) - Page 1
(Click on the individual photos to see the full-size versions)
Little demonstration here. The first two photos are the same shot. I usually scan the prints, however, since the first print had marks on it I went scanned the negative. Notice the difference. The print is actually more realistic. I will assure you that the grass was not that green.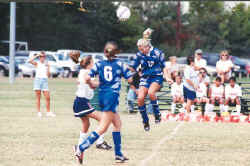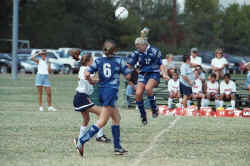 No doubt about it. This is my photo of the day. I went back and scanned the negative since the player's head was cut off. My guess is that she jumped and missed a header. I am not sure. Any suggestions?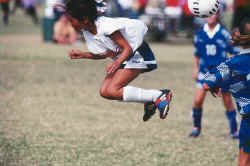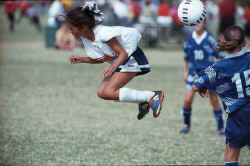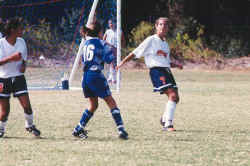 Click on the links below to see the rest of the photos.
Page 1 Page 2 Page 3 Page 4
Back to the Sting Photo Page