Sting U19 v Magic (June 24, 2000) - Page 1
(Click on the individual photos to see the full-size versions)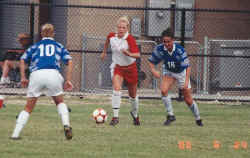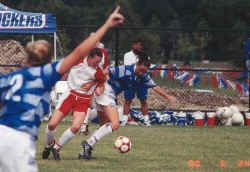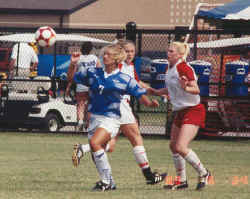 Don't know how this player did it, but somehow she scored.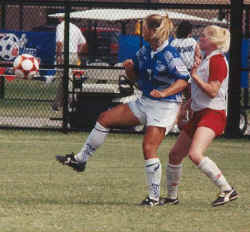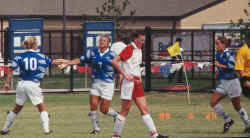 This is called lending a helping hand. This is really a nice shot. As a photography buff, I am always looking for great photo opportunities. I just don't know if it gets much better than this. The pure bedlam associated with a soccer game corner kick, certainly at the competitive level that these girls are at, simply makes a photographer's eyes water. What makes these corner kicks truly remarkable is that as a photographer you know it is going to be a good shot and you have a relatively long time to set up your shot.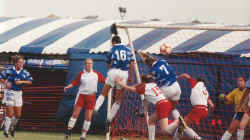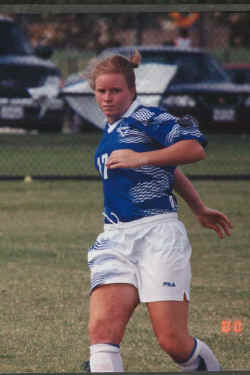 Click on the links below to see the rest of the photos.
Page 1 Page 2
Back to the Sting Photo Page