Titans v ????? (October 8, 2000) - Page 1
(Click on the individual photos to see the full-size versions)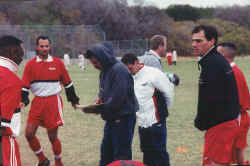 Anatoliy tells Nasko to play well since he brought his photographer to the game.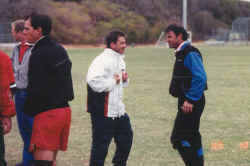 Perhaps we should could get a collection together to get Anatoliy a better looking pair of socks.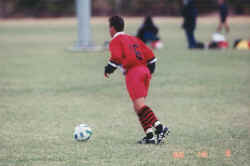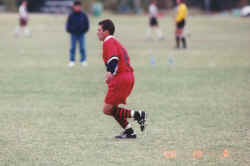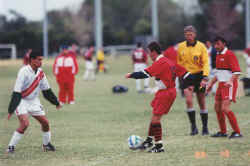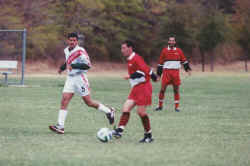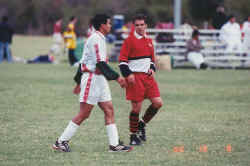 Now I realize it was cold, but gloves and LONG JOHNS!!!???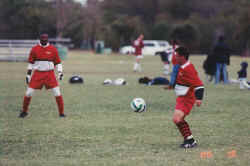 Click on the links below to see the rest of the photos.
Page 1 Page 2 Page 3