Samba 91-White v Flame - August 12, 2000 - Roll 2
(Click on the individual photos to see the full-size versions.)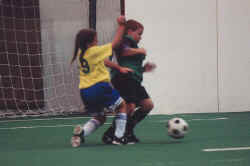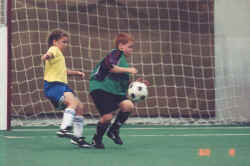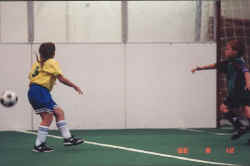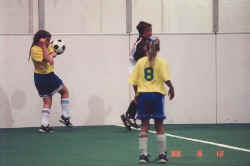 The Flame coach urges her team on.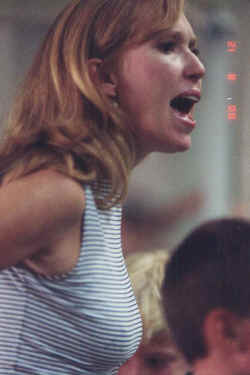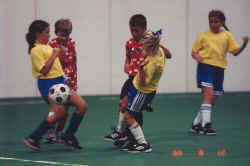 Here is another score. The Flame goalie died trying to make the save.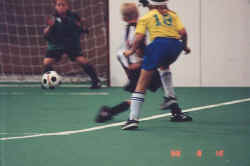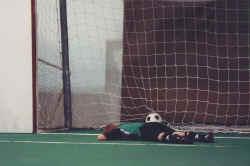 The Flame goalie made the save on this play. It was quite a celebration.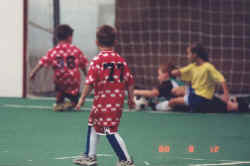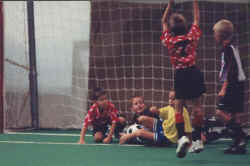 There may be a couple more goals in these shots.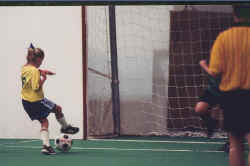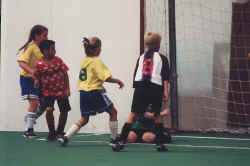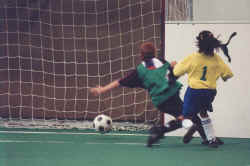 In the old days a coach would celebrate a victory with a cigar. Here coach Anatoly celebrates with a Gatorade.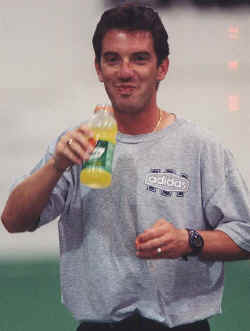 Why is he so happy?????
Click on the links below to see the rest of the photos
Roll 1 Roll 2
Or, go back to Samba 91 Home Page