Samba 91-White v Cyclones - September 16, 2000 - Page 1
(Click on the individual photos to see the full-size versions.)
Used my new Nikon F5 for this game. Not a real advantage over my old F3's since I still am using a manual focus lens. However, the F5 gives me the option of setting the shutter speed to 1/160 second instead of either 1/125 or 1/250. This allowed me to freeze the action a little better with only losing a little light. The downside is that I don't have the large "action finder" viewer for the F5 that I have for my F3's.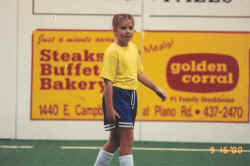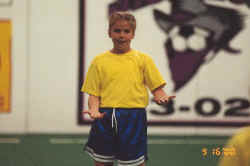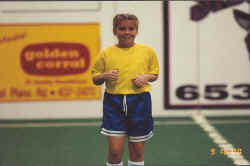 Grace has just scored a goal. Her opponent is saying "gee, I am on one knee and I am almost as tall as she is." Or maybe, well, Grace is too young to get married.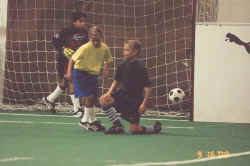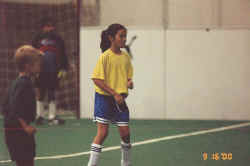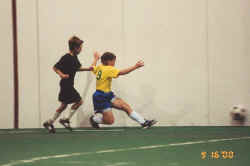 Click on the links below to see the rest of the photos
Page 1 Page 2
Or, go back to Samba 91 Home Page