Samba 91-White v Cyclones - September 16, 2000 - Page 2
(Click on the individual photos to see the full-size versions.)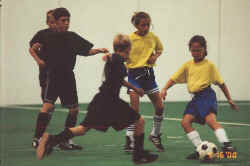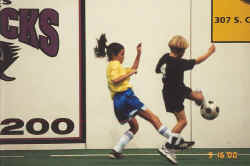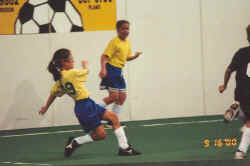 Kellye shows the boys that she can play with one had behind her back.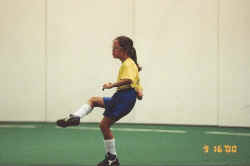 So here's the deal. Grace spends the night at our house. For dinner we have Beth's specialty: pizza from Momma's Pizza. Then Beth braids Grace's hair. Between Grace and Lesia that takes forever so then it is off to bed. For breakfast Beth gives Grace a banana smoothie. Grace goes to the 7:00am game and scores 4 goals.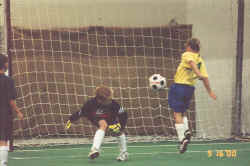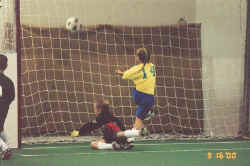 And then Grace is struck with the realization that Anatoly will now expect 4 goals at every game.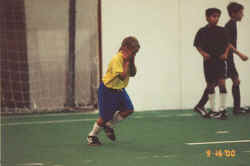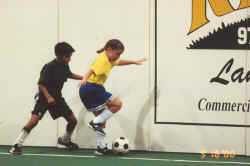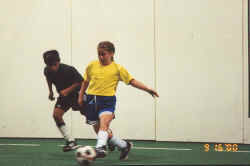 Click on the links below to see the rest of the photos
Page 1 Page 2
Or, go back to Samba 91 Home Page