Samba 91-White v Force 91 - September 23, 2000 - Page 1
(Click on the individual photos to see the full-size versions.)
Ok, not bad. But next time I want to see a big smile.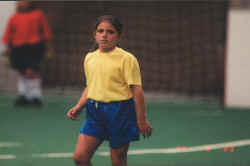 Here is the goal. Now a little about photography. I am using 800 speed film. I set the shutter to 1/125 second. That is too slow for sports. However, the lighting is not good to I have to use a slow shutter speed to get as much light as possible. As a result, many of the shots are blurry. Remember that when you look at the next day's (Sept. 24, 2000) photos.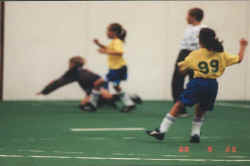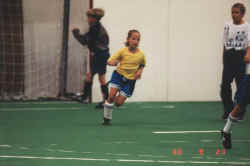 I am no soccer expert, but I still have an opinion, right or wrong. Me thought Brittany was the star of this game.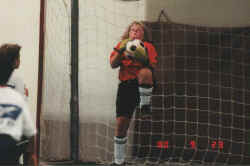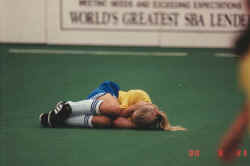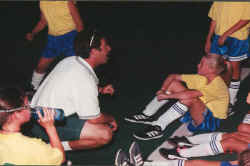 Click on the links below to see the rest of the photos
Page 1 Page 2
Or, go back to Samba 91 Home Page