Samba 91-White v Force 91 - September 23, 2000 - Page 2
(Click on the individual photos to see the full-size versions.)
I am all for good sportsmanship. I really don't know what caused Emily to wind up and deck her opponent.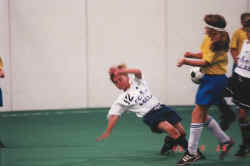 Looks like she has her fist ready to nail another one.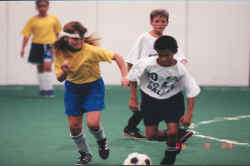 Lesia gets in the act and throws a right to the shoulder.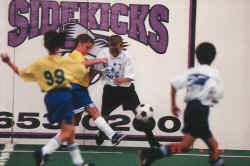 I think this occurred following a shot by Lesia that I thought should have been counted as a goal. (I really thought it was a goal.)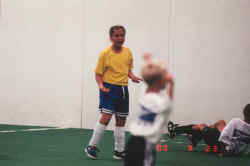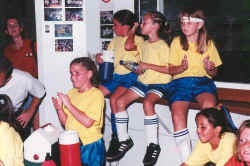 I realize Anatoly has very talented players, but I still think the coaching had a lot to do with these girls winning the boys' division. Thank you, Anatoly.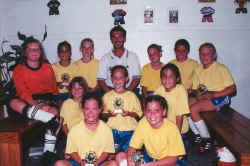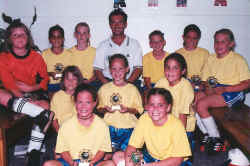 Click on the links below to see the rest of the photos
Page 1 Page 2
Or, go back to Samba 91 Home Page