Andromeda 91 v Andromeda 90 July 21, 2001
Page 1
(Double-Click the Thumbnails to see the full-size photos.)
Don't know that anybody would know this, but this game was very tough to photograph since the field was constructed facing east-west instead of the proper north-south. As a result I was always shooting at a 90 degree angle to the sun. The shadows were murder.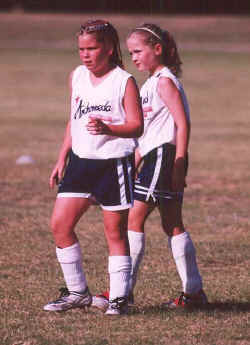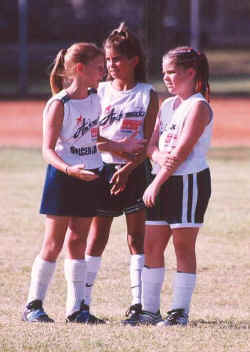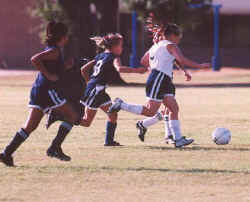 I think this player is hiding from me.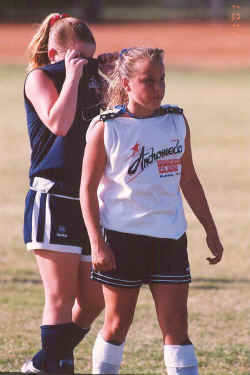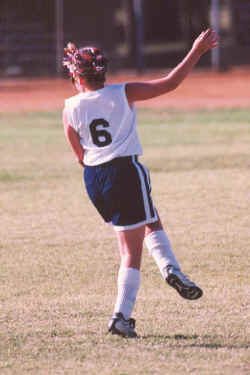 Ooops!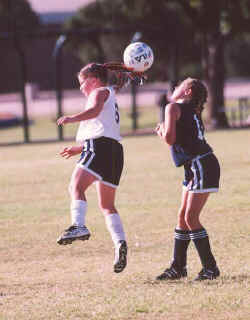 Lisa pulls her hair out.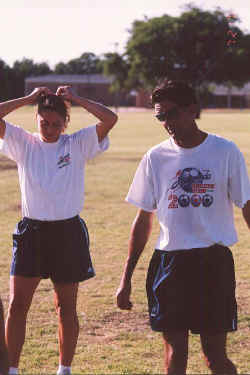 Here we see the People Magazine 2001 Coolest Man of the Year.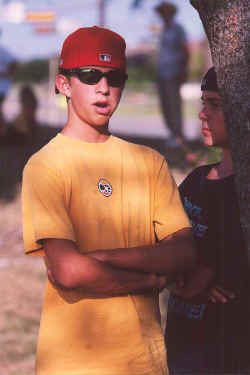 I think this is a pretty nice shot.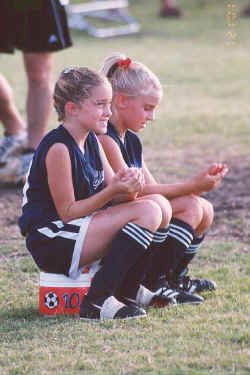 Have you been complaining to your mother about me again?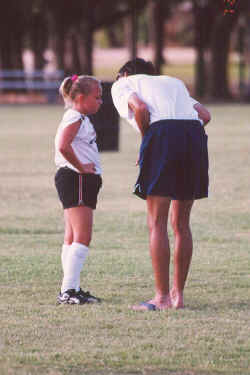 Hit the link below to see the other roll of shots that I took.
Page 1 Page 2
Back to the Way-Too-Cool Andromeda Photo Page