Andromeda 91 v Strikers August 11, 2001 Page 1
(Double-Click the Thumbnails to see the full-size photos.)
This was the first time that I was able to stand on the Andromeda side of the field during a game. (I always stand with the sun at my back.) Anyway, I guess I am good luck as many goals were scored.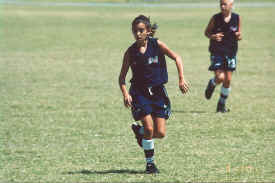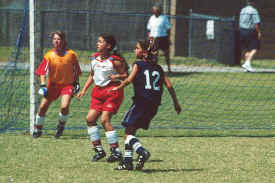 Ryanne shots, scores, and celebrates.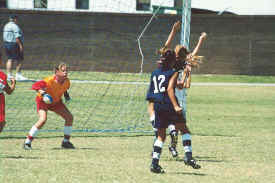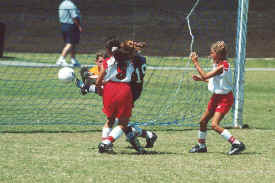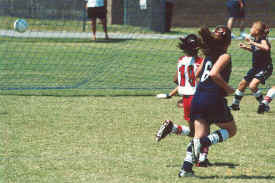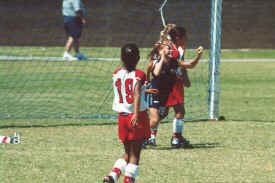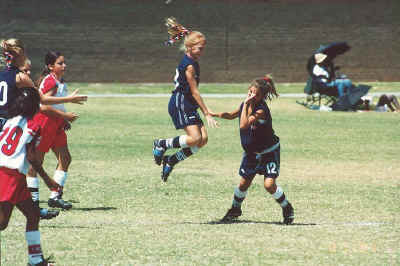 Here Gabrielle gets hammered. It resulted in Lesia taking a free kick.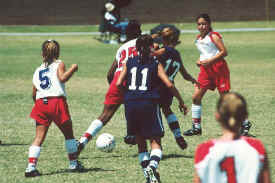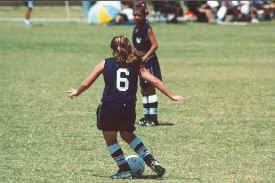 I went back and scanned the negative on this one.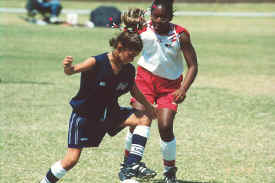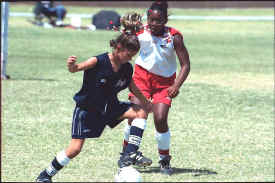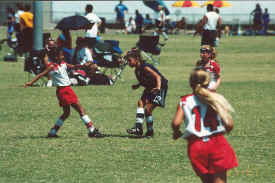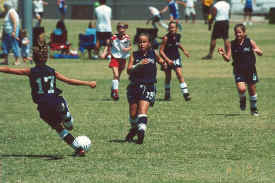 Hit the link below to see the other rolls of shots that I took.
Page 1 Page 2 Page 3 Page 4
Back to the Way-Too-Cool Andromeda Photo Page