Andromeda 91 v Hawks-Gold August 12, 2001 Page 1
(Double-Click the Thumbnails to see the full-size photos.)
The Andromeda girls only needed to score 1 goal in the game against the Hawks to make it to Classic league. (Note also how Philip looked prior to the game.)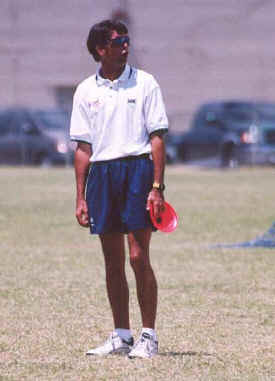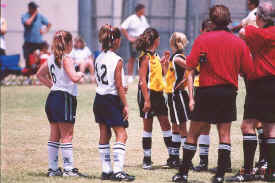 Lindsay heads for the goal hoping for a pass from Sara. It comes in perfectly and she shoots.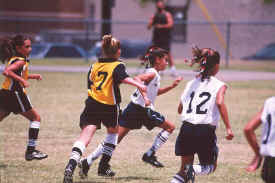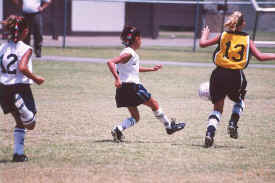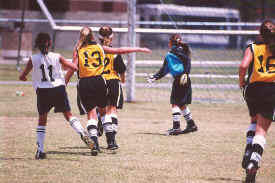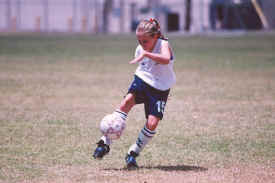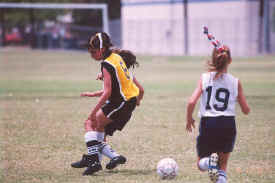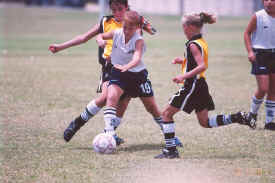 Hit the link below to see the other rolls of shots that I took.
Page 1 Page 2 Page 3
Back to the Way-Too-Cool Andromeda Photo Page