Andromeda 91 v Comets-Red October 06, 2001 Page 1
(Double-Click the Thumbnails to see the full-size photos.)
We were on the wrong side of the field for photography at a 5:00pm game. These photos were taken with the sun directly in my face.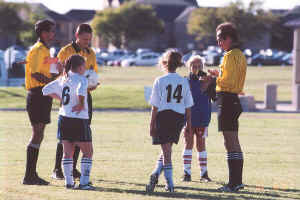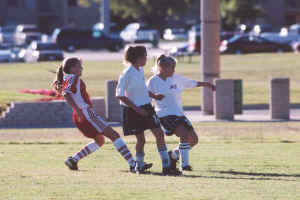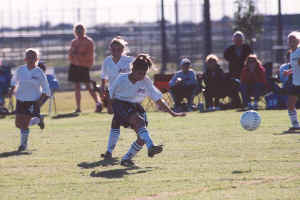 The Comets' keeper came out of the game in the second half. I wonder if she was hurting from this play.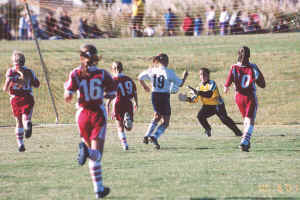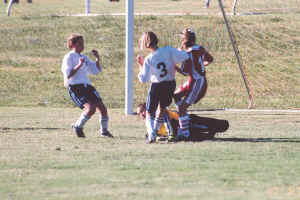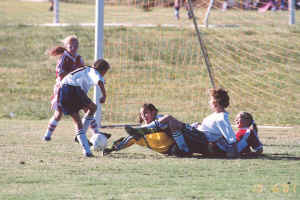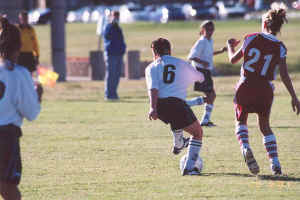 Hit the link below to see the other rolls of shots that I took.
Page 1 Page 2 Page 3
Back to the Way-Too-Cool Andromeda Photo Page