Sting 89 v Longhorns (February 20, 2001) - Page 1
(Click on the individual photos to see the full-size versions)
After shooting 36 shots of nothing as the film was not advancing in my camera, my first shot of the season was a goal. (Note how the slow shutter speed due to the lighting was not able to freeze the action.)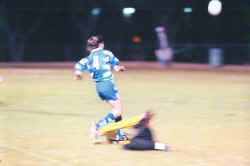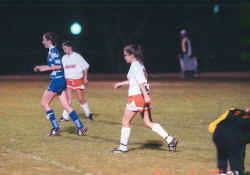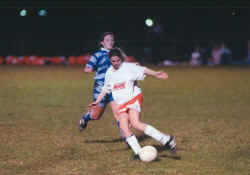 If it had not been for the constraints of a slow shutter speed this one could have been a very nice photo. May even have made the front page of my Sting home page. Nice effort by the Longhorn goalie.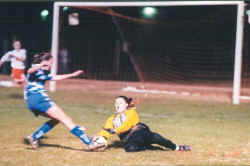 I typically scan the prints instead of the negatives since it is much quicker. However, once in a while I have to go directly to the negative to get more detail as the processors typically crop the negatives. (Pretty interesting how the Sting girls can do push-ups.)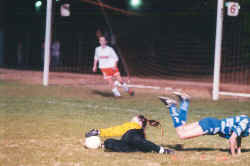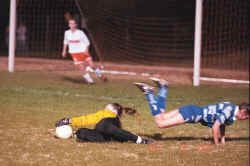 That looks kinda, sorta uncomfortable.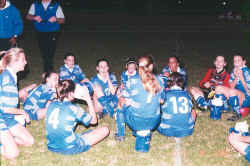 Not bad.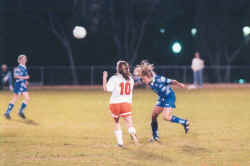 Click on the links below to see the rest of the photos.
Page 1 Page 2
Back to the Sting Photo Page