Sting 85 v D'Feeters 85 (February 20, 2001) - Page 1
(Click on the individual photos to see the full-size versions)
Yuk!!!!!!!! You all know how much I hate white uniforms. I thought I was going to die when they started the game with that ugly gray soccer ball. It was soon replaced and I was saved. (I guess the soccer fashion police arrived and got rid of it.)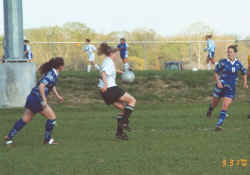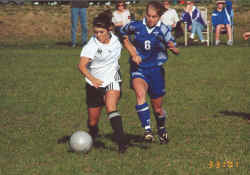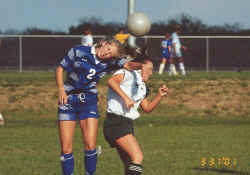 Gray ball just ruined those nice photos.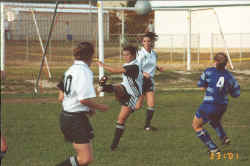 Yes sir!!!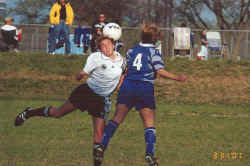 Now this is interesting. I frequently have to go back and scan the negative instead of the print to pic up some lost details. However, the print is typically a better scan since the computers used by the processors do a better job with color than does my scanner. Not today. The scanned negative looks better than the job done by Wolf Camera. The prints all look a little dark.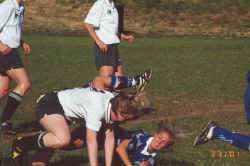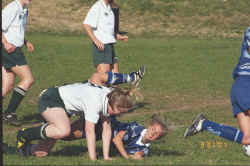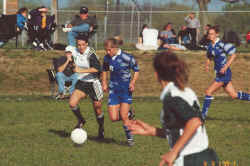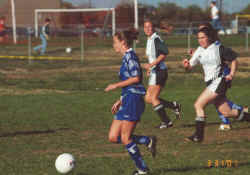 Click on the links below to see the rest of the photos.
Page 1 Page 2 Page 3 Page 4
Back to the Sting Photo Page D'Feeters Photo Page