Sting 89 v D'Feeters 89 (April 13, 2001) - Page 1
(Click on the individual photos to see the full-size versions)
With all the rain we have had this spring, notice how nice and green the grass is.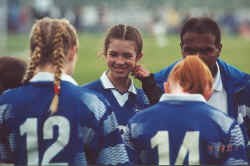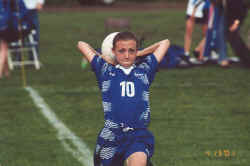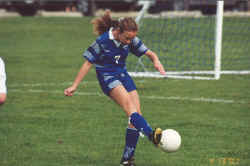 As we would see all game long, the poor D'Feeters were just hammered by the mean Sting players.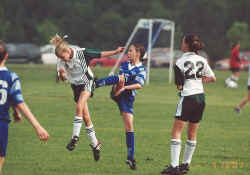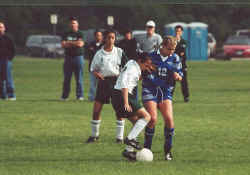 What? No foul? Poor Malia.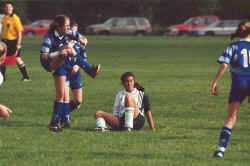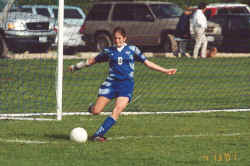 Click on the links below to see the rest of the photos.
Page 1 Page 2 Page 3 Page 4 Page 5
Back to the Sting Photo Page D'Feeters Photo Page