2001 Spring Classic
Sting 90 v Texans 90 (April 15, 2001) - Roll 1
(Click on the individual photos to see the full-size versions)
Before the game Ed Jefferson presented Z with a trophy from the Comets win in the U-10 Garland tournament the same weekend. Several of the Comets train with Z.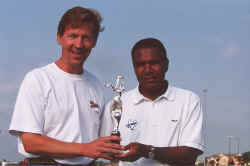 Hmmn. Trying to think of a clever comment. Just drawing a blank tonight.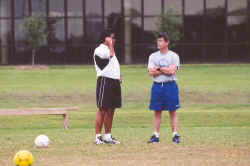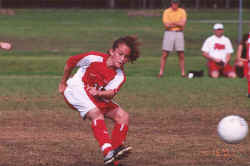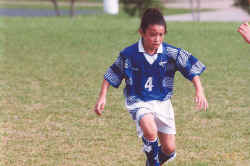 Click on the links below to see the rest of the photos.
Roll 1 Roll 2 Roll 3
Back to the Sting Photo Page