Sting 91 v Challenge 91 (September 2, 2001) - Page 1
(Click on the individual photos to see the full-size versions)
Before I forget, remember that I hate the Lake Highlands' rule that requires that the home team always wear white. I think it is a ridiculous rule and it sure messes up my photographs. These photos would not be anywhere near as nice if one of the teams was wearing white.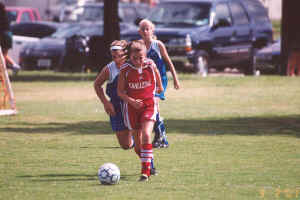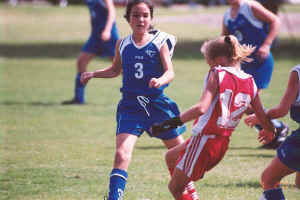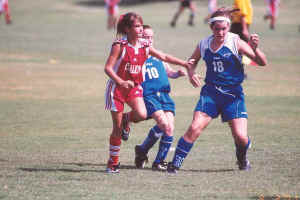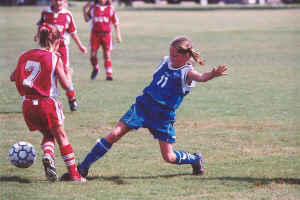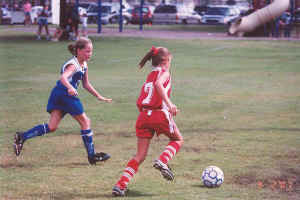 Click on the links below to see the rest of the photos.
Page 1 Page 2 Page 3
Back to the Sting Photo Page