Greenhill v Kinkaid Friday September 27, 2002 Page 1
(Double-click on the individual thumbnails to see the full-size photos)
(These photos are best viewed with the monitor set to 1,280x1024)*
Lot's of news to report. First, after years of use I finally put my 20+ year-old Nikon F3 to bed and joined the new millennium and purchased the latest, but not greatest, digital camera: the Nikon D100. Pretty neat stuff.
Also, just don't know that I have ever seen a finer performance from a Greenhill football team. They were a well tuned machine tonight as they beat Kincaid 24-0. They made several huge plays. (A few of which I actually had my camera pointed at the action.)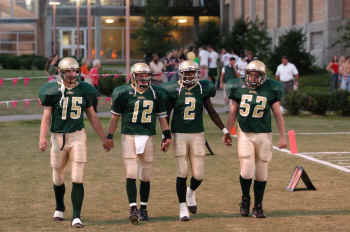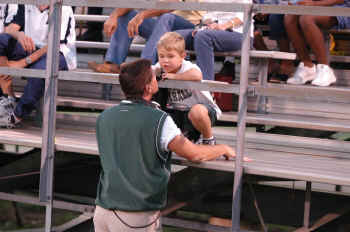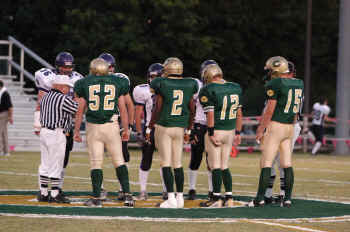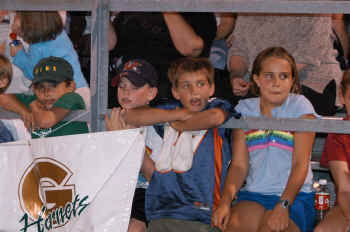 Page 1 Page 2 Page 3 Page 4 Page 5
or, back to Doug's Greenhill Football Photos
*Also, if using Microsoft Internet Explorer. Go to "tools: internet options: Advanced: Multimedia" -
Check the box "enable automatic image resizing."