Andromeda v American Eagles February 23, 2002 Page 1
(Double-Click the Thumbnails to see the full-size photos.)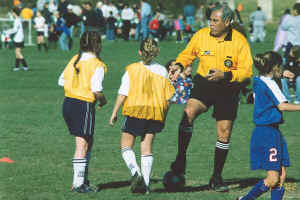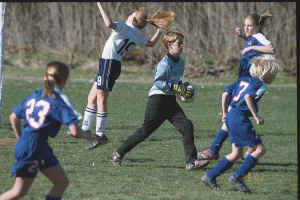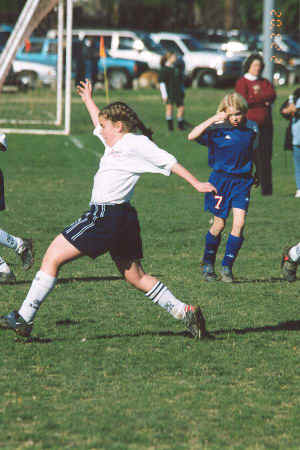 Don't quite know what to say here. Somehow the sprinklers had soaked the field prior to our game. As a result #8 slid badly and broke her left arm or wrist or something. Pretty courageous display on her part. I assure you that if it had been me I would have been screaming for my momma. Have a speedy recovery. We look forward to seeing you back next time.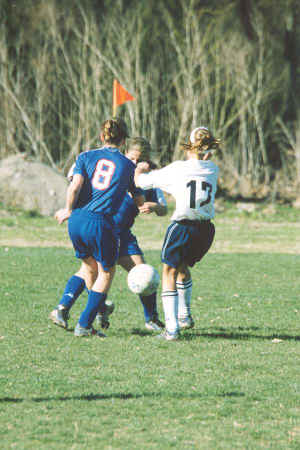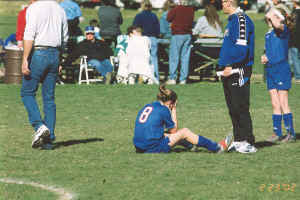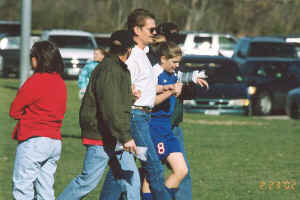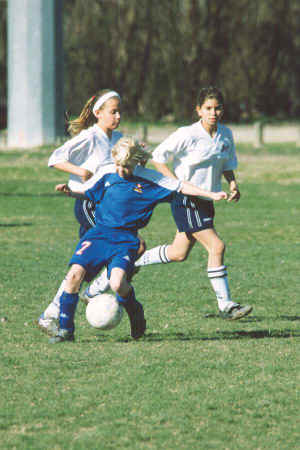 It almost looks as if Megan is dancing.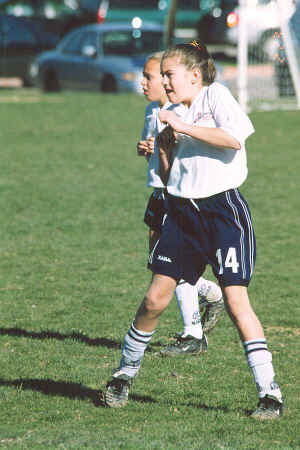 I was beginning to think the Eagles were having a bad day.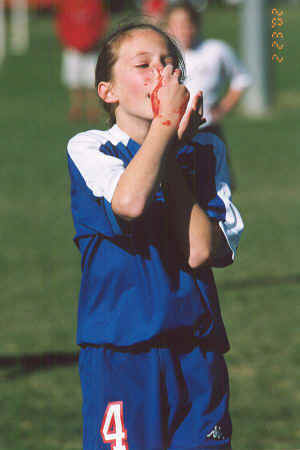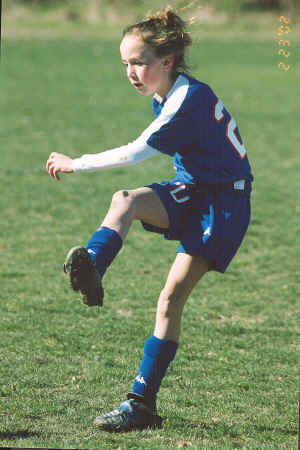 You go, girl.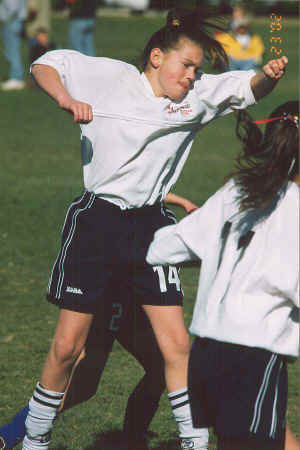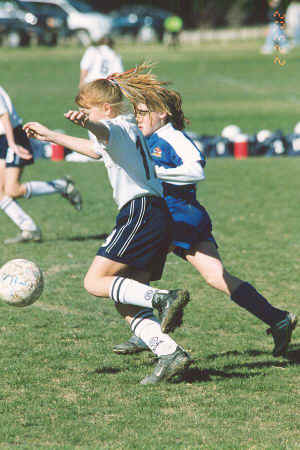 Page 1 Page 2 Page 3
Back to the Way-Too-Cool Andromeda Photo Page