91 Andromeda v FC Dallas Thursday September 18, 2002 Page 1
(Double-click on the individual thumbnails to see the full-size photos)
(These photos are best viewed with the monitor set to 1,280x1024)
So, is it strange beyond comprehension that I would be taking photos at an Andromeda 91 game? Well, it is not. This was an important game and Lesia has many friends on both teams and I had a brand new camera to try out. So, here we are or here we were.
Here we see former Andromeda 91 dad and current FC Dallas 91 dad Tim Kelley showing us his new Nikon D100 Digital camera. My jealously hit an all time high resulting in my buying the same camera resulting in these photos.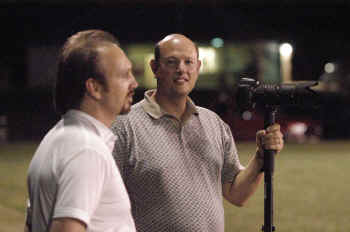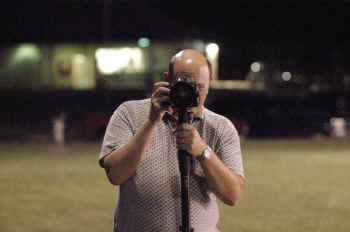 By the way. The lighting was so bad that I would have thought taking photos of this game with film would be impossible. So, while the photos are pretty bad, they are much better than anything that could be accomplished with film.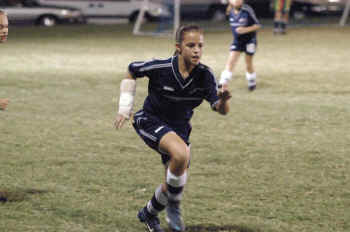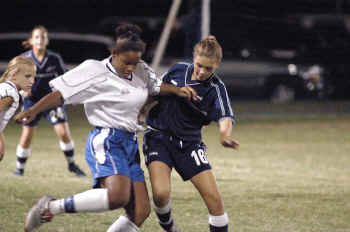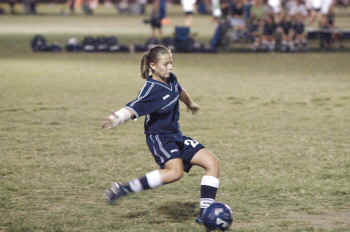 Now, the game got messy at times. There are 10 players visible in this photo.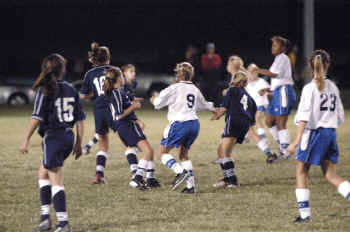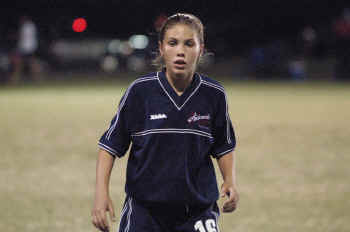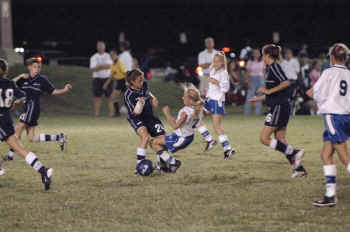 Page 1 Page 2 Page 3 Page 4
Back to the Andromeda Photo Page
Or, go back to the FC Dallas Photo Page