Sting 89 v Texans-West (May 4, 2002) - Page 1
(Click on the individual photos to see the full-size versions)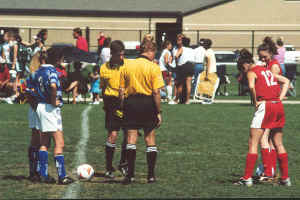 It is late and I have been racking the old brain trying to think of something stupid to say about this photo.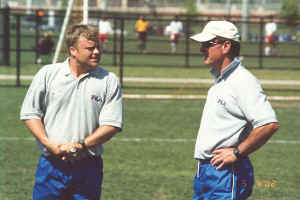 Got to be something funny about Peter's hat and sunglasses. He does appear to be just a little too cool. The collar helps, too. On the other hand, if you are going to coach these girls, you have to look ............. (Perhaps an earring would be a nice touch. - Sure hope these guys have a sense of humor.)
Look out, here comes a goal. (Dude in the back, pick up your camera. You're gonna miss a goal.)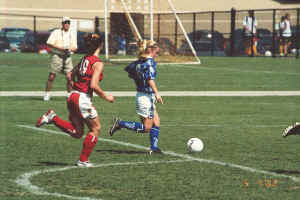 AND AGAIN!!!!!!!!!!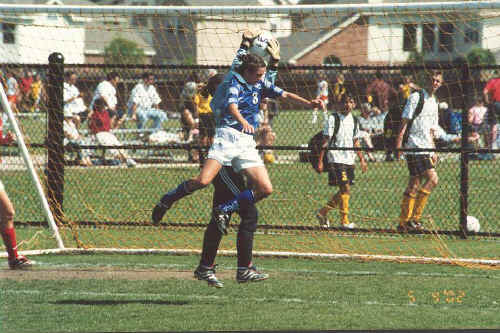 THESE GAMES ARE A BLAST. Great way to spend a Saturday afternoon.
Click on the links below to see the rest of the photos.
Page 1 Page 2 Page 3 Page 4 Page 5
Back to the Sting Photo Page