Sting 89 v Texans 89 (May 27, 2002) - Page 1
(Click on the individual photos to see the full-size versions)
(These photos are best viewed with monitors set to 1280x1024)
A 10:30 game, overcast skies to keep the shadows out of the players faces, and red and blue uniforms. I was expecting a great day.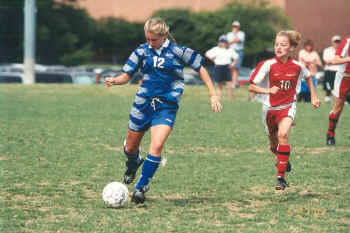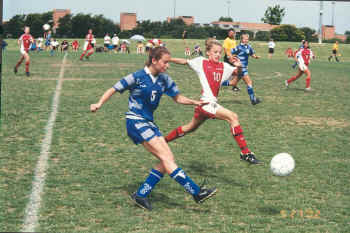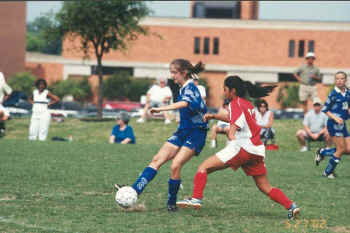 Oh no!!!!!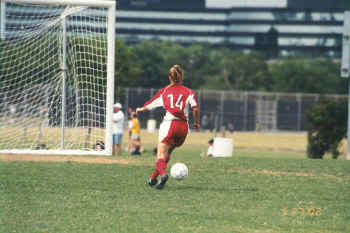 Nice save. (The keeper made a great save. But I was beginning to feel bad vibes. A break-away on the 18th shot.)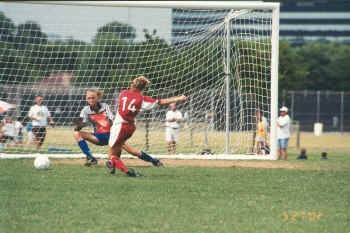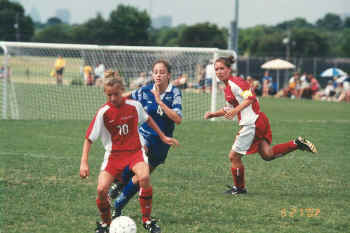 Here is the first goal. (On my 24th shot. Things were not looking good for Sting fans.)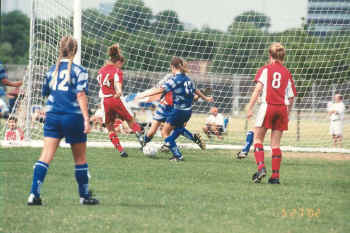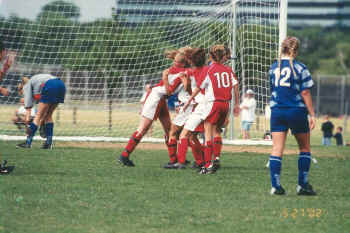 The keeper made a nice save here.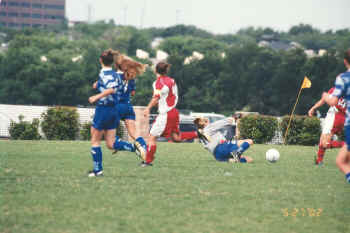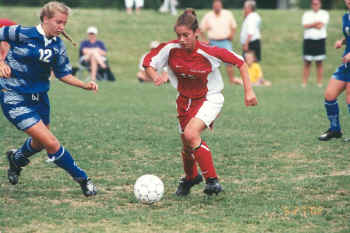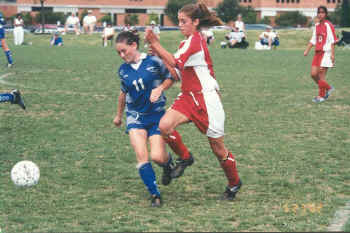 Click on the links below to see the rest of the photos.
Page 1 Page 2 Page 3
Back to the Sting Photo Page