Sting 91 v Dallas Texans (September 02, 2002) - Page 1
(Click on the individual photos to see the full-size versions)
(These photos are best viewed with the monitor set to 1,280x1024)
Well, noon sun makes quality photography pretty tough. I oftentimes tell myself to just stay home during noon games. Plus, the sidelines were packed which pretty much limited me to the very middle of the field.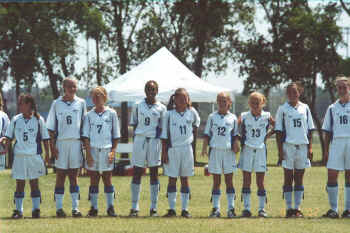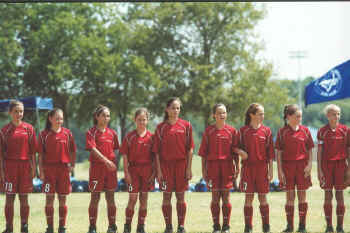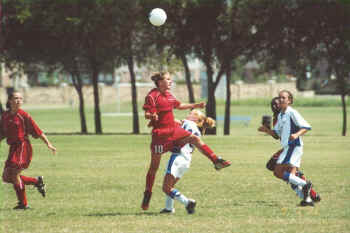 The shadows just wipe out the color of the red uniforms.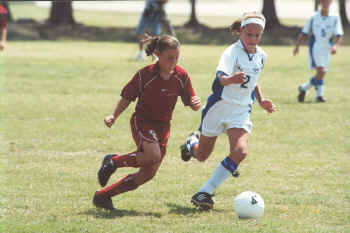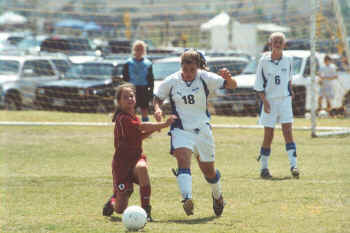 Nice photo, but the sun kills the shot.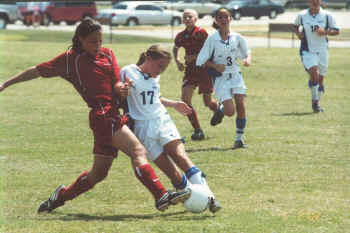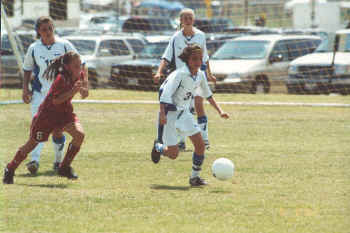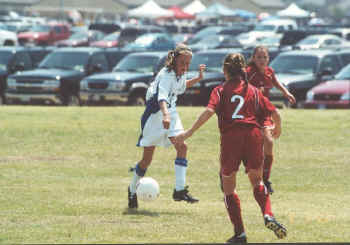 Click on the links below to see the rest of the photos.
Page 1 Page 2 Page 3 Page 4
Back to the Sting Photo Page
Back to the Texans Photo Page