Greenhill 8th Grade Graduation Ceremony Thursday May 29, 2003 Page 2
(Double-click on the individual thumbnails to see the full-size photos)
(These photos are best viewed with the monitor set to 1,280x1024)*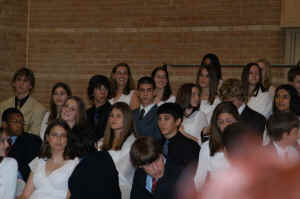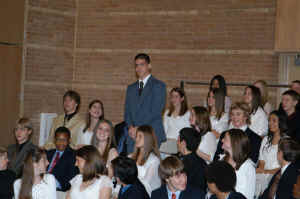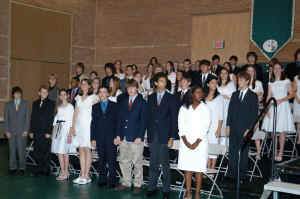 Notice the Latin phrase on the podium. I asked Latin teacher Mr. Gussis what it meant. Loosely translated it means "fat rich people should donate more."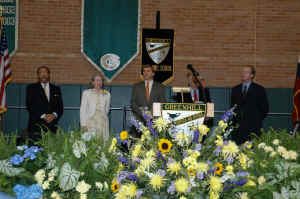 Well, Greenhill, we certainly enjoyed our stay. Alex will be attending 9th grade at Plano Shepton High School in the fall. (I was able to arrange some nice scholarship money.) (I hear that a mayor of Plano was once a student there.)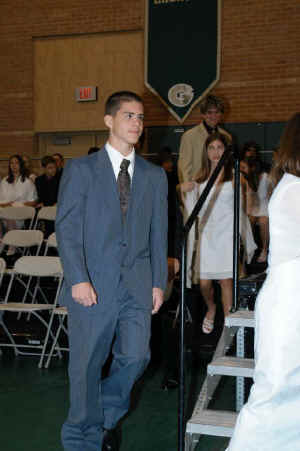 Hit the links below to see the rest of the photos from this game.
Page 1 Page 2
Back to the www.douglasfejer.com
*Also, if using Microsoft Internet Explorer. Go to "tools: internet options: Advanced: Multimedia" -
Check the box "enable automatic image resizing."