Lady Aces - Tournament @ Summit (vs. Summit) March 01, 2003 Game 1
(Double-click on the individual thumbnails to see the full-size photos)
(These photos are best viewed with the monitor set to 1,280x1024)*
This is too young to be on the disabled list.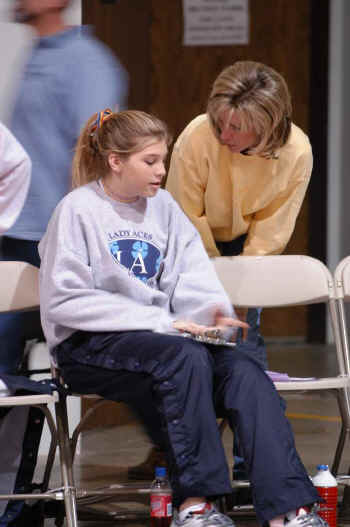 Just love the lighting, bright red floor, and drab walls of the Summit. Great stuff for photographers. (The light could actually be a little brighter, but it sure beats most of the gyms I am aware of. The Plano Star Center has better light, but the shiny wood floors are a killer. These red floors are just perfect)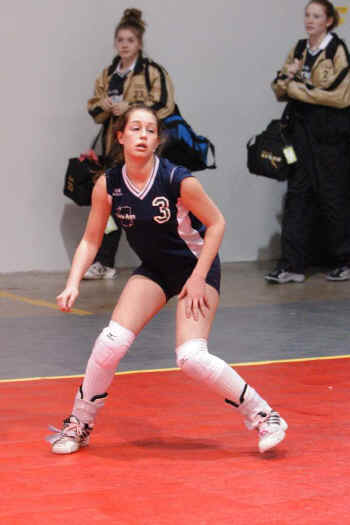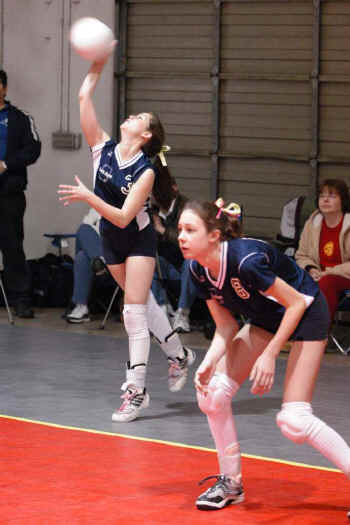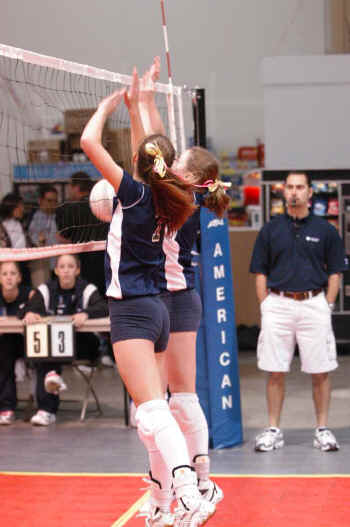 This corner is actually a dark spot.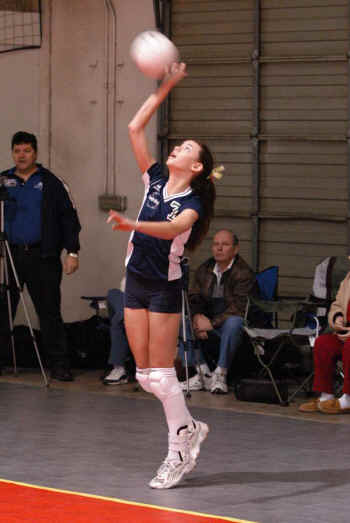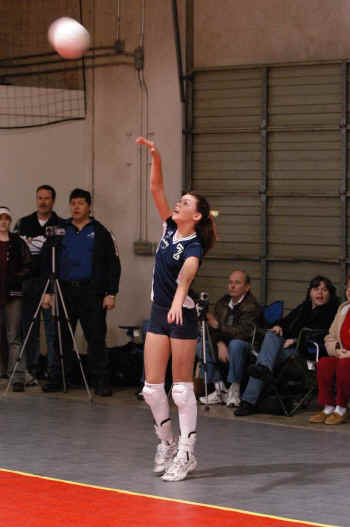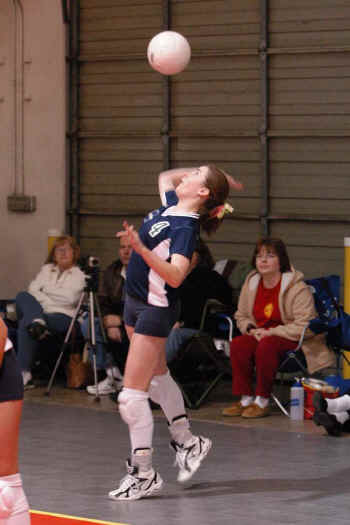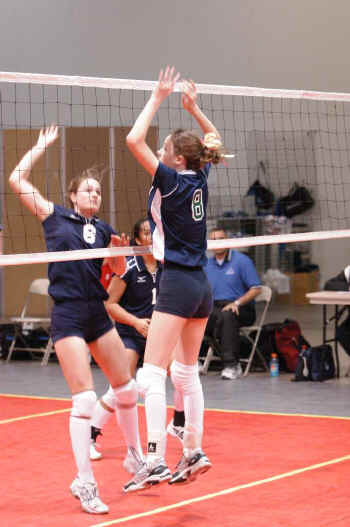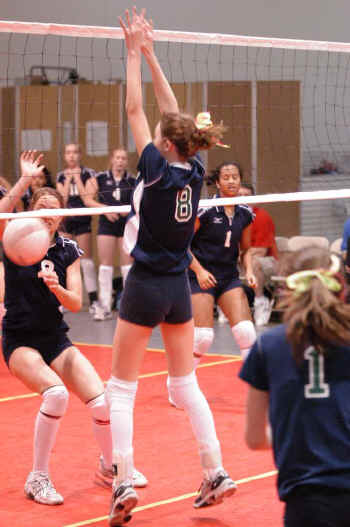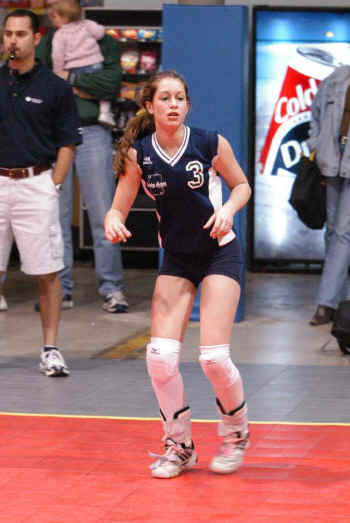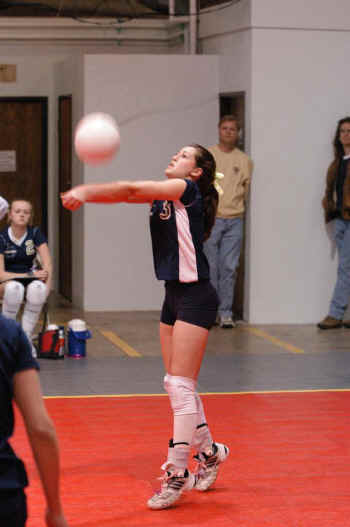 I was shooting with the lens wide open at f2.8. The shutter speed was 1/160. (Really way too slow for volleyball but I need the slow speed to gather light.) As a result of the lens needing to be wide open I have a very narrow depth of focus, i.e. only one distance of the shot is in focus, everything else is blurry..
*Also, if using Microsoft Internet Explorer. Go to "tools: internet options: Advanced: Multimedia" -
Check the box "enable automatic image resizing."
Back to Lady Aces Volleyball , or
Back to www.douglasfejer.com