89 Sting v Longhorns Sunday March 16, 2004 Page 1
(Double-click on the individual thumbnails to see the full-size photos)
(These photos are best viewed with the monitor set to 1,280x1024)*
Sting won the State Cup final approximately 4-0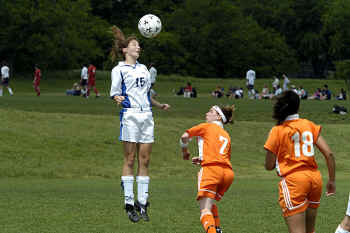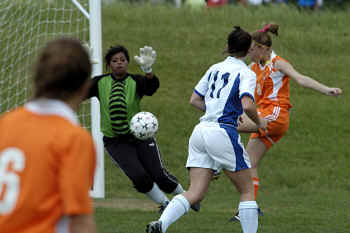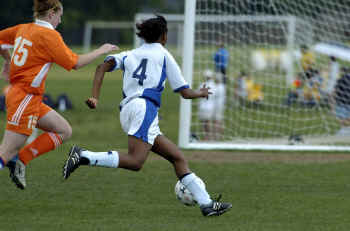 This might be the best shot out of the 344 that I took.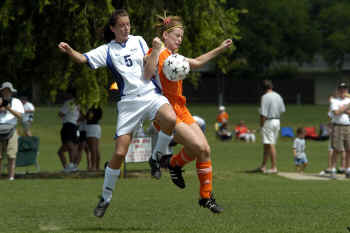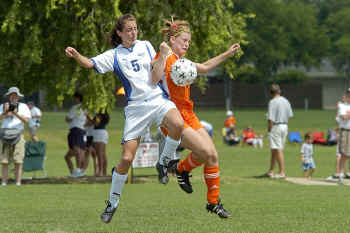 This was the first goal.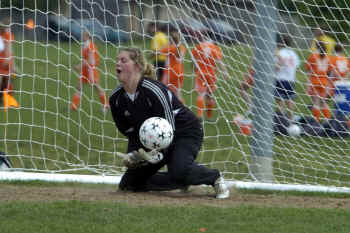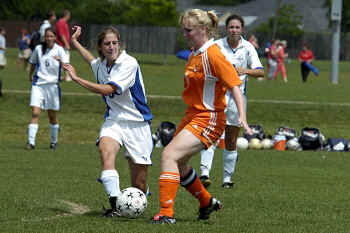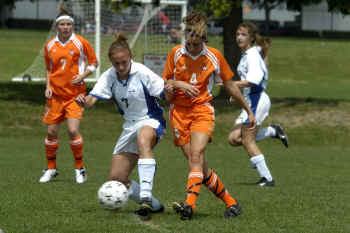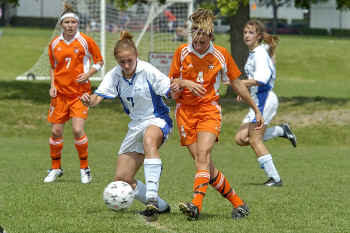 (The technology that has been developed since I first started taking photos of this team is truly amazing. And I am only using a tiny, teeny fraction of it.)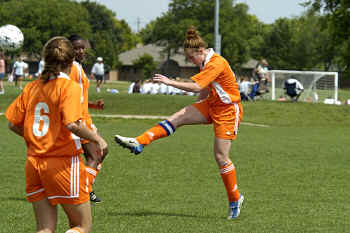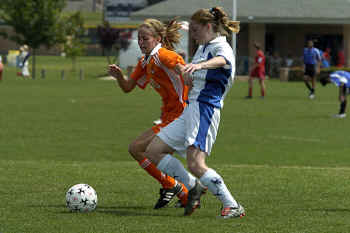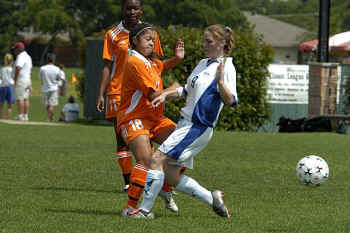 I am always amazed by how well the Longhorn's orange uniforms photograph.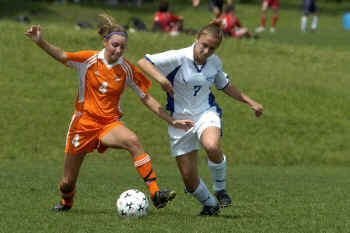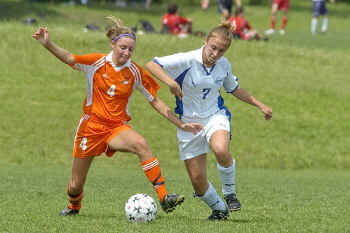 The 3:00 pm sunlight can lead to huge problems with shadows. The second shot has some auto-software applied to it in an attempt to compensate for the shadow areas.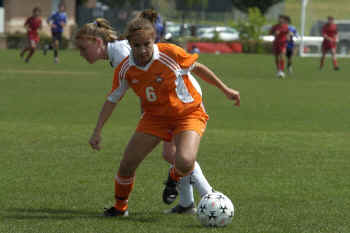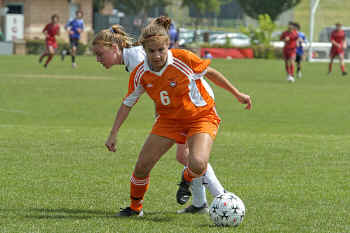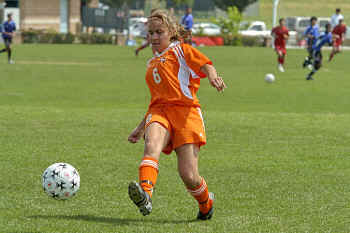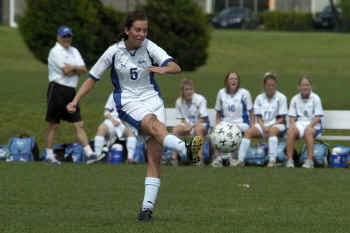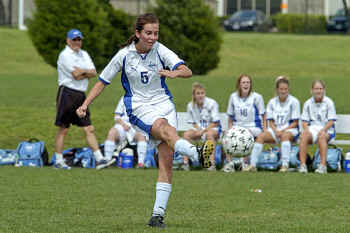 (I think my problems with the 3:00 pm sun were pretty much gone by about 3:30 or 3:45. The sun going down just a little bit really helped the light.)
Hit the links below to see the rest of the photos from this game.
Page 1 Page 2 Page 3 Page 4
Back to the Sting Photo Page
*Also, if using Microsoft Internet Explorer. Go to "tools: internet options: Advanced: Multimedia" -
Check the box "enable automatic image resizing."