Texas Assault @ Houston Cross Court Saturday March 13, 2004 Page 1
(Double-click on the individual thumbnails to see the full-size photos)
(These photos are best viewed with the monitor set to 1,280x1024)*
The Houston convention center is a beautiful facility for volleyball. It is especially nice for a photographer. The girls won all three games in the preliminary pool on Saturday.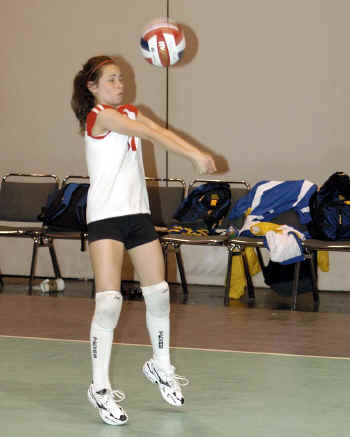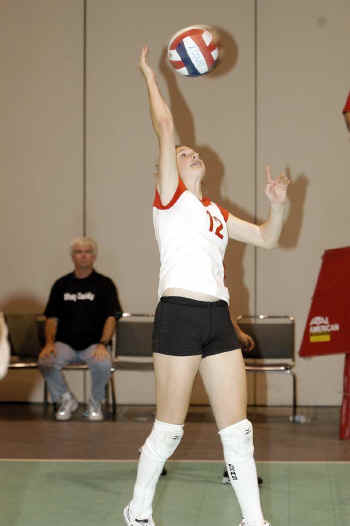 Perhaps I should send this shot to "GQ."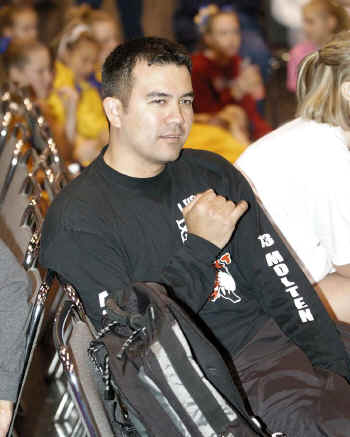 Getting action shots of Maci is easy.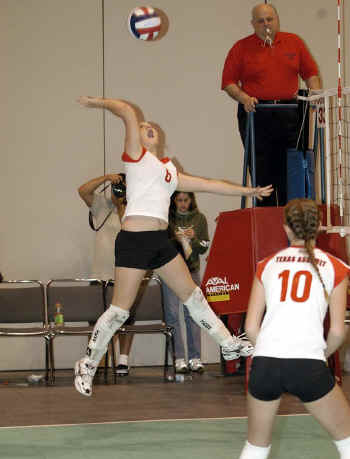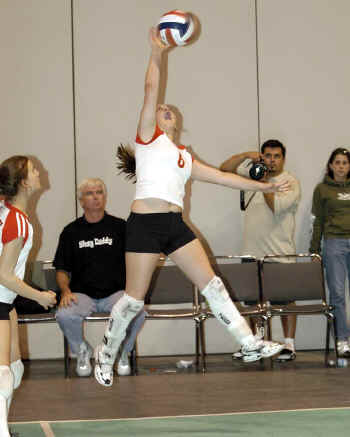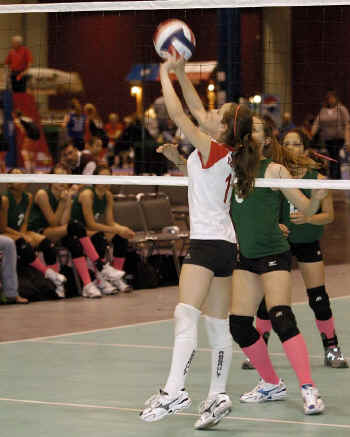 As my shots are all beginning to look alike, I will now try to get more shots like these. (This is a really cool group of kids.)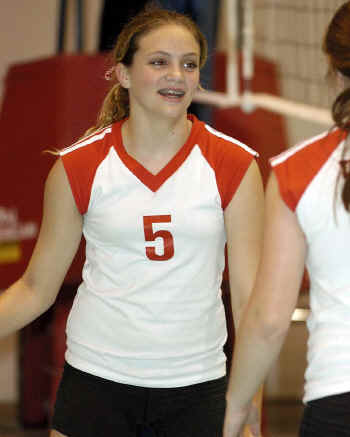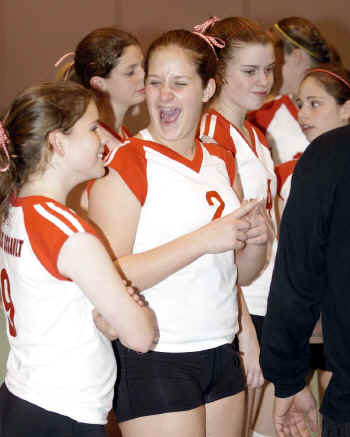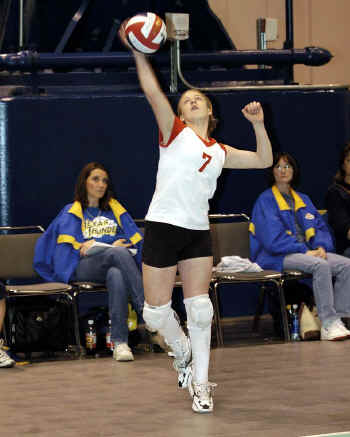 I have many more shots to edit and post from this weekend. But for now:
Greetings from Beth (love of my life.).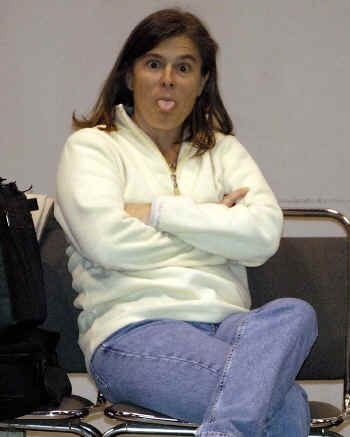 That is not a bad shot.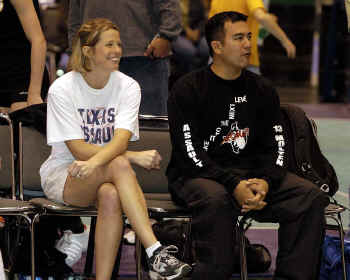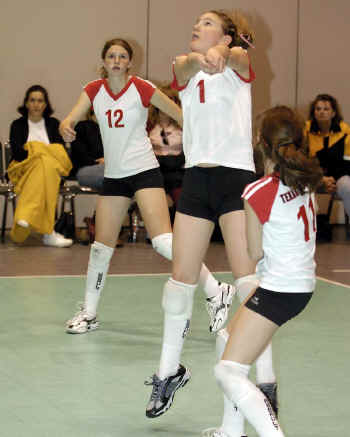 No, Torie did not hit this one with her head.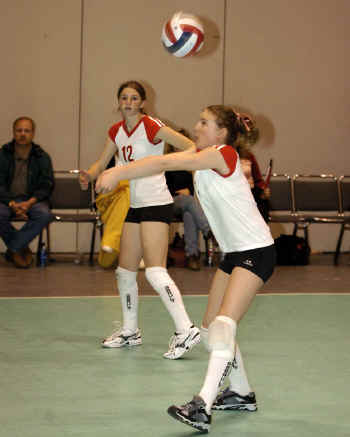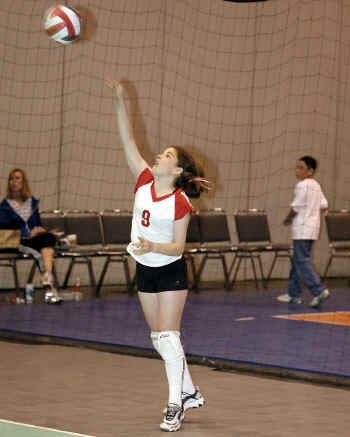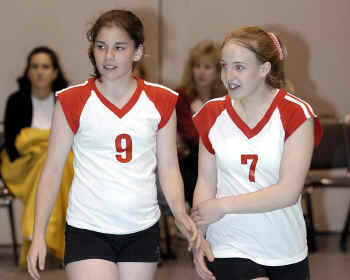 Page 1 Page 2
or Doug's Assault Volleyball Photo Page
or, back to www.douglasfejer.com
*Also, if using Microsoft Internet Explorer. Go to "tools: internet options: Advanced: Multimedia" -
Check the box "enable automatic image resizing."