Plano West Senior High School
West Side Story Photos
Dress Rehearsal - January 24, 2007 (Photos by Doug Fejer) Page 1
(Double-click on the individual thumbnails to see the full-size photos)
(These photos are best viewed with the monitor set to 1,280x1024)*
Amanda Baker, Brittany Dumois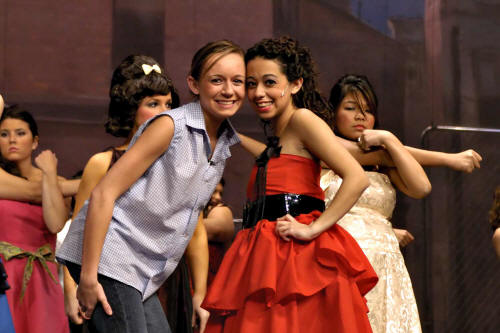 Patrick White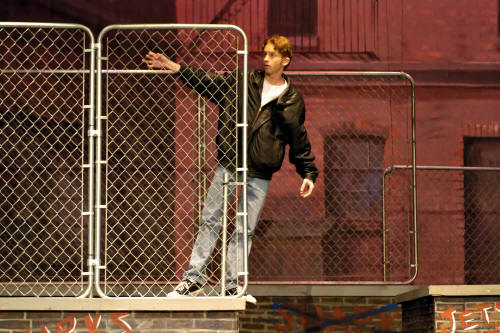 Sharks: Diego Netto, Ryan Wagner, Kareem Bacchus, Alex Higgins, Kelly Massad and Jordan Douglas.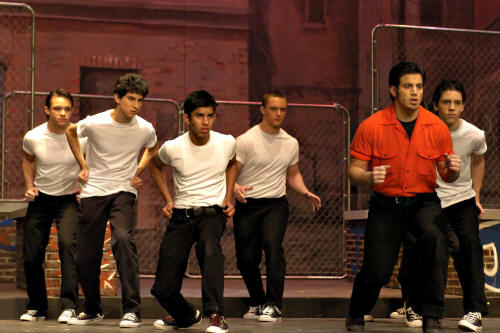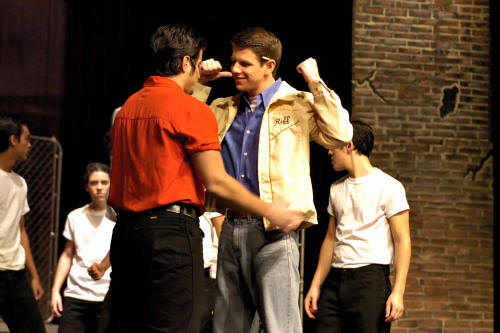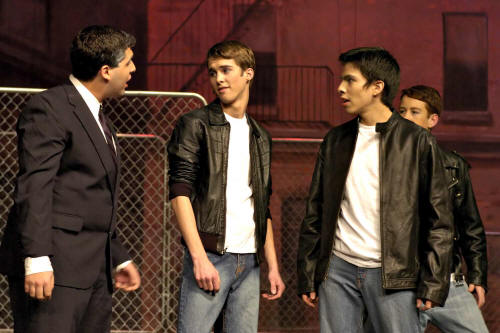 Sharks: Colin Curry, Richard Diaz, Seth Parker, Chris Lirot, Ben Darragh, Colin Seeberger, Patrick White.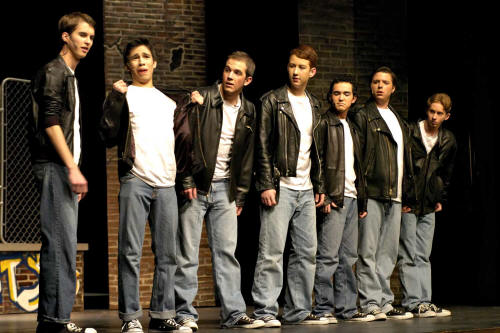 The Sharks are joined by Riff: Andy Edwards.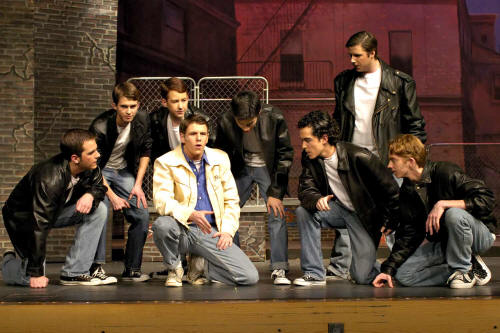 Hit the links below to see more shots.
Page 1 Page 2 Page 3 Page 4 Page 5 Page 6 Page 7 Page 8 Page 9 Page 10 Page 11
back to www.douglasfejer.com
*Also, if using Microsoft Internet Explorer. Go to "tools: internet options: Advanced: Multimedia" -
Check the box "enable automatic image resizing."