Plano West Senior High School
West Side Story Photos
Dress Rehearsal - January 24, 2007 Page 11
(Double-click on the individual thumbnails to see the full-size photos)
(These photos are best viewed with the monitor set to 1,280x1024)*
Sean Hoyle, Mike Kleinfield, Kevin Bryan, Alex Fejer, Steve Brunson, Evan Stansbury.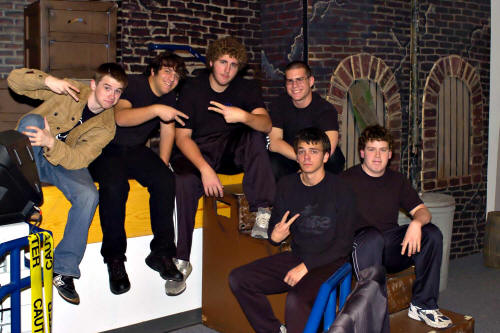 Ms. Carla Ford-Rich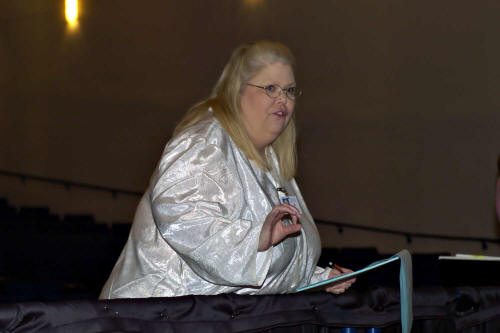 Mr. Norval Sykes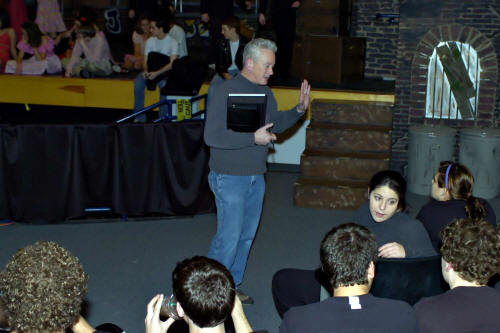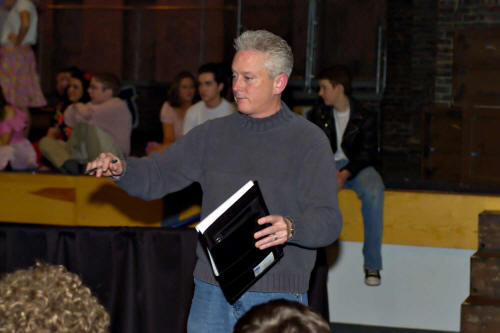 This marks my son Alex's final production at West and Shepton. Alex was the set designer for the show and spent a lot of time working with the construction crew. He sure did thrive working with Mr. Sykes at West (and also Mac&Helms at Shepton.). Wow. Many, many thanks. The instructors truly brought out the best in him. He had a blast and made a bunch of terrific friends along the way.
(Now, if I only could get Alex to change a light bulb at home...........)
This production was sensational. The lead performers were magnificent. But, so was everybody and everything else. It is truly amazing that a school can have that many talented students and staff who work that hard.
For the photography buffs:
I was using two cameras each with a different lens. Nikon 2dh with Nikon 28-70 f2.8 afs and Nikon D200 with Nikon 70-200 f2.8 AFS VR. Both were attached to a monopod. Settings were ASA 800, shutter priority set to 1/60. Both cameras were set to Auto ISO in case there was not enough light for the shutter speed and ASA setting. (Shots numbered 1-598 were taken with the 28-70 and #599 and up were taken with the 70-200. I suspect if I could do it over I would have taken more "tight" shots with the 70-200.)
I then took the shots into photoshop. They were cropped, then run through Auto Levels. I then used Neat Image noise reduction Photoshop plug-in. Then sharpening at 20-60-0. Finally, the images were resized to go on my web page at 1500 x 1000 and saved as jpgs.
Hit the links below to see more shots.
Page 1 Page 2 Page 3 Page 4 Page 5 Page 6 Page 7 Page 8 Page 9 Page 10 Page 11
back to www.douglasfejer.com
*Also, if using Microsoft Internet Explorer. Go to "tools: internet options: Advanced: Multimedia" -
Check the box "enable automatic image resizing."