Texas Assault @ Texas Advantage Sports Complex Sunday January 04, 2004 Page 1
(Double-click on the individual thumbnails to see the full-size photos)
(These photos are best viewed with the monitor set to 1,280x1024)*
Photo conditions where slightly better today as the floor was a shade of aqua green instead of gray. This court also appeared to have just a wee pit more light. This arena is just very tough to photograph in. Another reason is there is just nowhere to stand. The idea location is near the referee. However, the courts are very close together in this complex leaving little area to stand. I was pretty much only able to get shots of the front row.
This first game was against Skyline.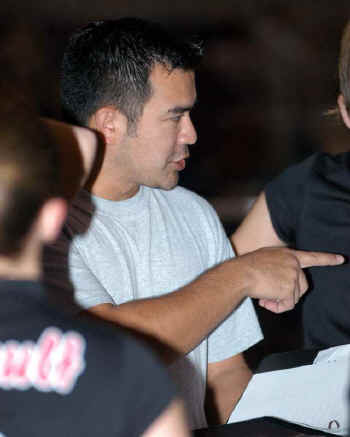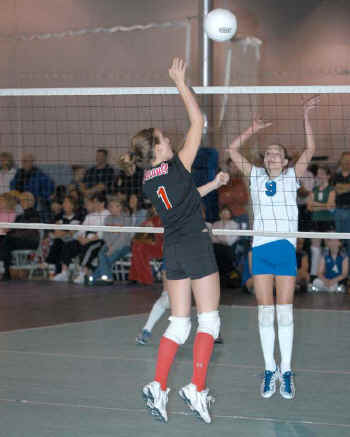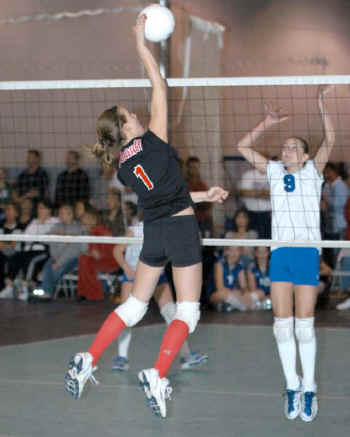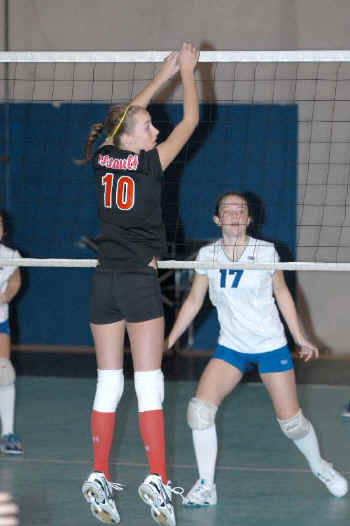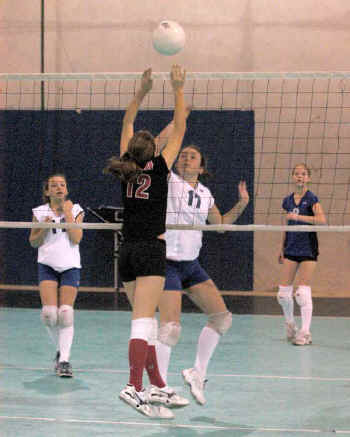 Doug did not want to get into an argument here. The opposing coach complained about my using a flash to take photos so I simply stopped. At this point Assault was losing 12-6. As soon as I stopped taking photos Assault came back to win the game. (As Lesia used to say, Na nani boo boo, stick your head........)
Anyway, it was been shown time and time again that athletes never see an electronic flash. It simply happens too quickly and from too far a distance. In addition, the flash is set to 1/32nd its normal power. They are widely used indoors by professional sports photographers. In any event, I spoke with the Summit coach prior to the next game to get her permission to use it.
Page 1 Page 2
or Doug's Assault Volleyball Photo Page
or, back to www.douglasfejer.com
*Also, if using Microsoft Internet Explorer. Go to "tools: internet options: Advanced: Multimedia" -
Check the box "enable automatic image resizing."