Plano West Musical "Little Shop of Horrors" DRESS REHEARSAL - November 16, 2005 Page 1
(Double-click on the individual thumbnails to see the full-size photos)
(These photos are best viewed with the monitor set to 1,280x1024)*
I was late for the performance, missing most of the first half. I still was able to take over 550 shots. Here are about 200. Also, going back and looking at this website the shots appeared to be overexposed to me. Turns out we have a problem with the Adobe Photoshop "Adobe Camera Raw" pluggin. (Yes, I know, too much information.)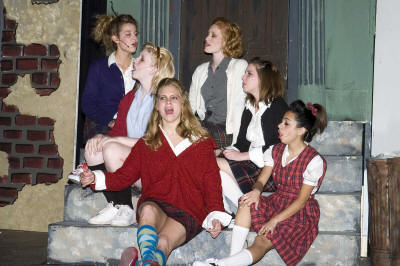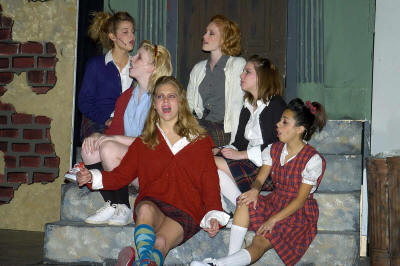 Houston, we have a problem. It seems that my new $600 copy of Adobe Photoshop is having a problem with Nikon Raw files.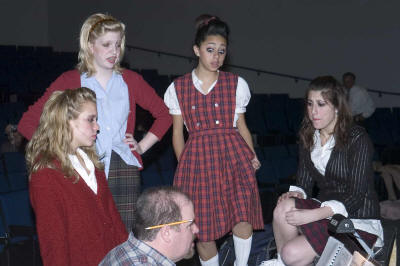 As can be seen comparing the two photos above, the Photoshop raw converter is blowing out the highlights. (Back in the old film days photographers did not worry about this. Wolf Camera took care of it.)
Hit the links below to see more shots.
Page 1 Page 2 Page 3 Page 4 Page 5 Page 6 Page 7
or, back to www.douglasfejer.com
*Also, if using Microsoft Internet Explorer. Go to "tools: internet options: Advanced: Multimedia" -
Check the box "enable automatic image resizing."