Mount Clemens Bath Houses Page 2
(Double-click on the individual thumbnails to see the full-size photos)
(Many of the images appearing on this page are courtesy of the Mount Clemens Public Library Local History Collection.)
The Medea
The Medea stood at 195 S. Gratiot Avenue on the site now occupied by the Macomb County Administration Building. The bath house portion was built in 1882. A 150 room hotel was opened on June 6, 1904. The building was razed in 1991.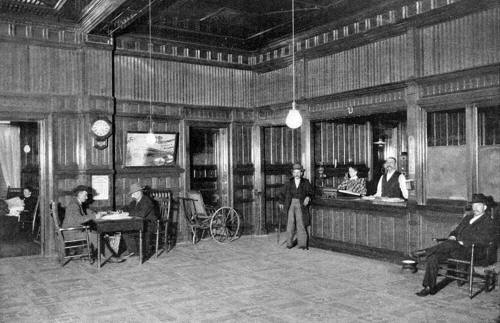 It apparently was Wild West day when this photo was taken in 1900.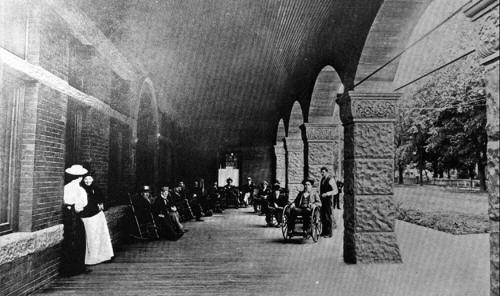 In one of the truly great scams in all of recorded history, the folks in Mt. Clemens had people convinced that taking a bath in the black water with the horrible smell would cure their ailments.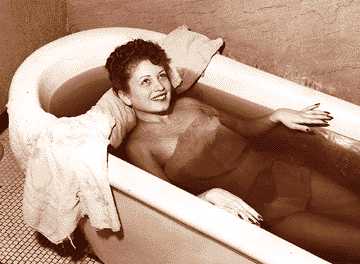 My guess would be that wide spread availability of aspirin did in the mineral bath industry. (That, plus the depression.) The popularity of aspirin grew over the first half of the twentieth century, spurred by its supposed effectiveness in the wake of the Spanish flu pandemic of 1918. However recent research suggests that the high death toll of the 1918 flu was partly due to aspirin, as the aspirin doses used at times can lead to toxicity, fluid in the lungs, and in some cases contribute to secondary bacterial infections and mortality.[13] Aspirin's profitability led to fierce competition and the proliferation of aspirin brands and products, especially after the American patent held by Bayer expired in 1917.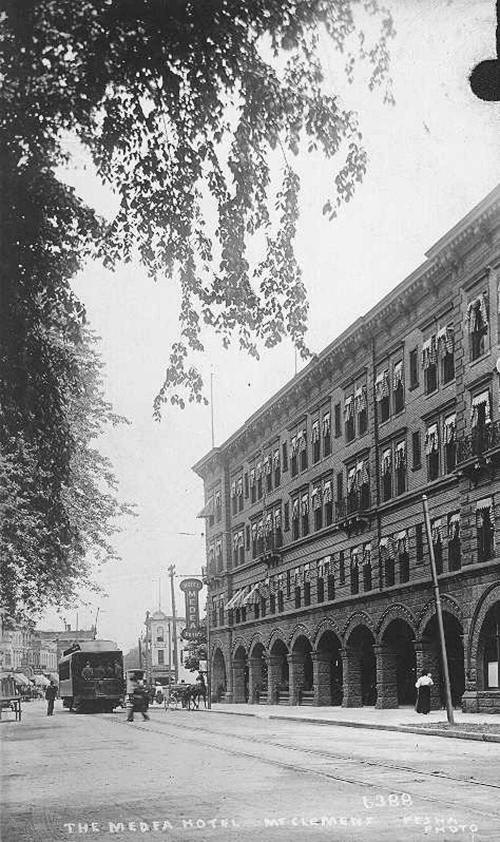 Notice the street car running down Gratiot. It is my understanding the street car ran all the way to Detroit.
The hotel was remodeled in 1971 and looked horrible.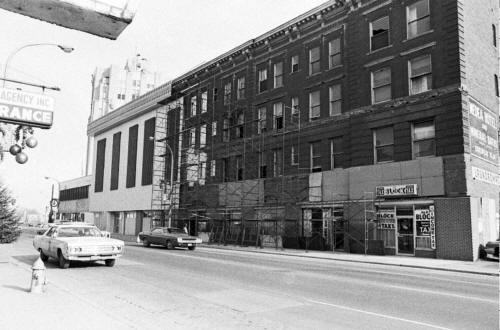 Here are some postcards. There are many, many postcards of the Medea.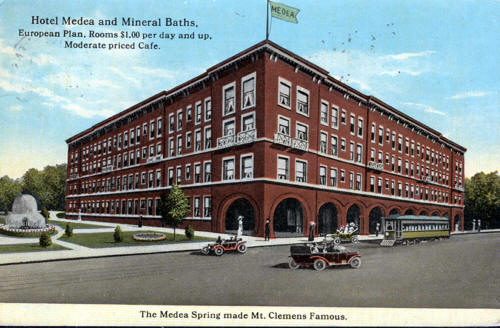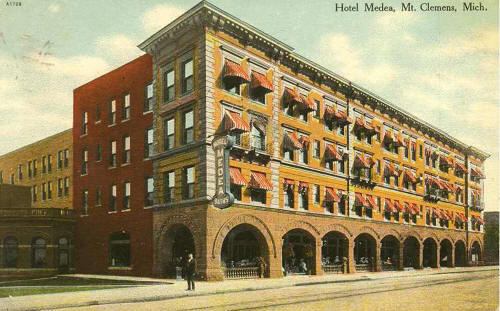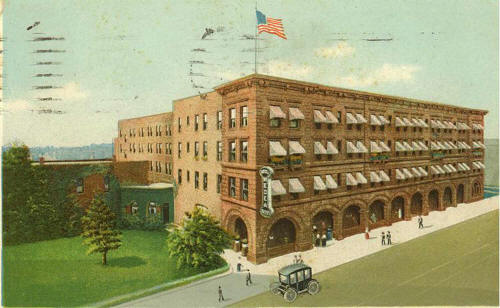 This photo is from the Detroit Publishing Company collection at the Library of Congress. (I hope I got that right.)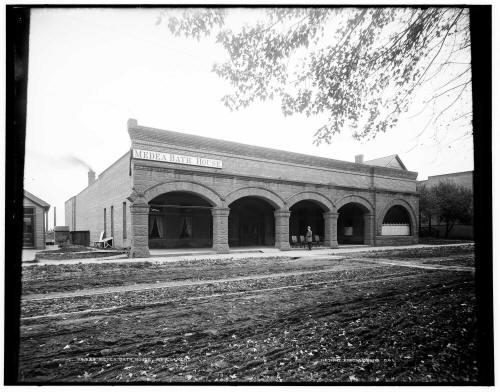 Looking at the various photos it would appear that the hotel was build in several stages.
To all viewers of these pages: Please feel free to send me any photos you may have of Old Mount Clemens. I would love to share them with the internet world.
Page 1 Page 2 Page 3 Page 4 Page 5
back to www.douglasfejer.com