Mount Clemens Bath Houses Page 5
(Double-click on the individual thumbnails to see the full-size photos)
(Many of the images appearing on this page are courtesy of the Mount Clemens Public Library Local History Collection.)
Colonial Hotel
I worked in the Colonial Hotel during the summer of 1975. They had a health club in the basement and I was pretty much the lowest level employee known to man. I pretty much had to clean the showers once a night and then just walk around and work out. Not a bad job. The bath portion of the hotel was somewhat blocked off. I regret that I never grabbed a flashlight and made my way past the barriers. I thought the place was still somewhat magnificent in 1975. It appeared to be well taken care of. The carpet on the floors with the rooms appeared to be pretty new and very nice.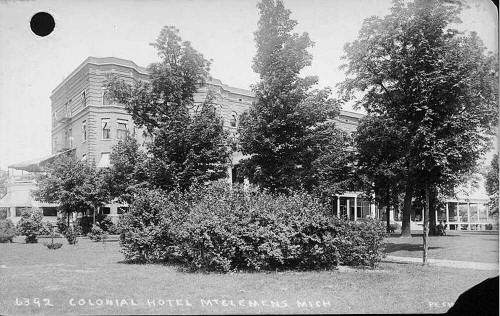 Is it just me, or do those tiles look like swastikas?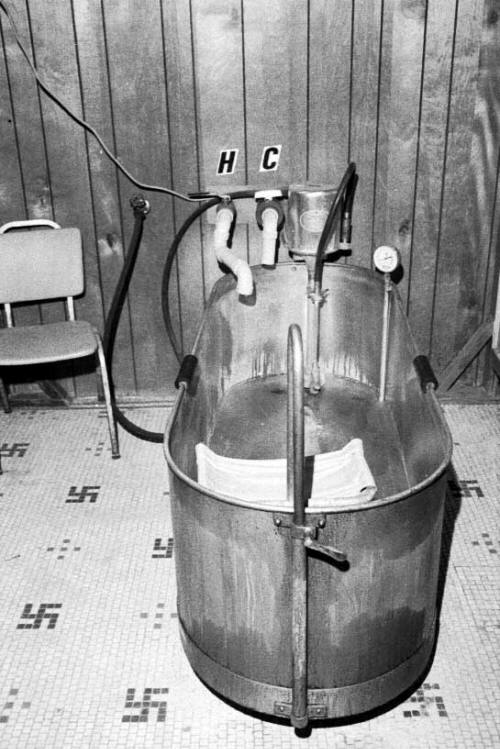 The following photos are from the Detroit Publishing Company Collection.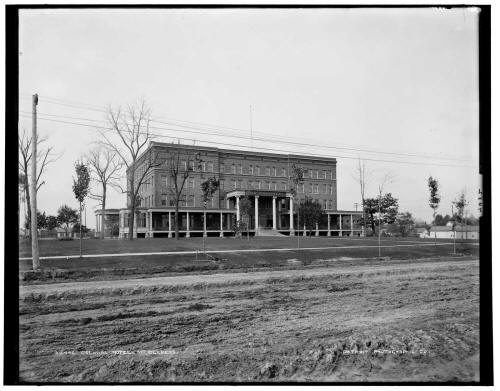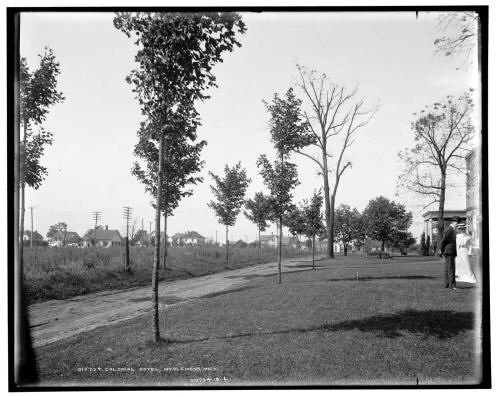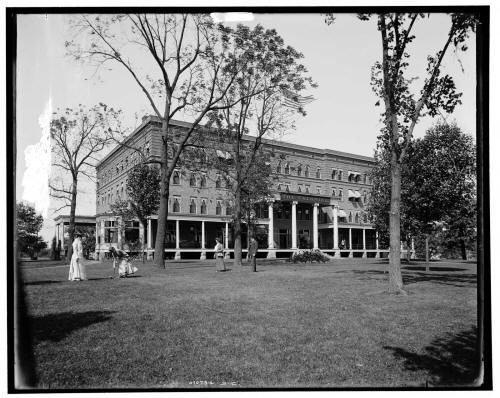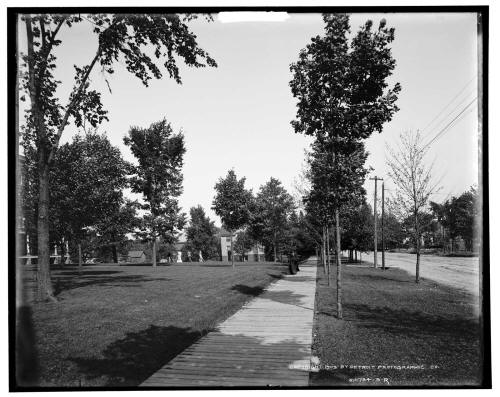 To all viewers of these pages: Please feel free to send me any photos you may have of Old Mount Clemens. I would love to share them with the internet world.
Page 1 Page 2 Page 3 Page 4 Page 5
back to www.douglasfejer.com