Hornets v Vipers - March 18, 2000 - Roll 3
(Click on the individual photos to see the full-size versions)
Looks like it took Paige a couple shots to get the hang of posing for photos while playing soccer.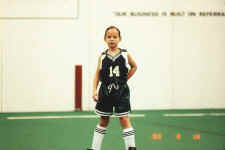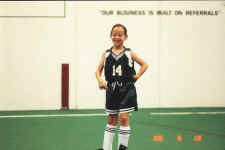 One of my best photo days ever.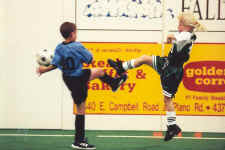 Hannah made a nice assist on the next goal.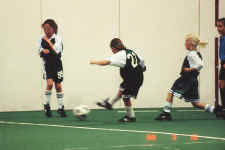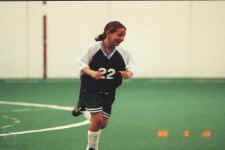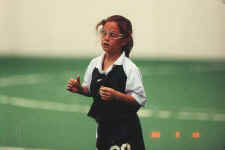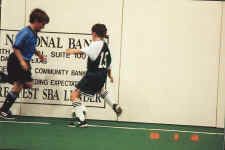 Here we see Paige balancing the ball on her head.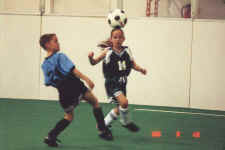 Hannah takes off for the goal. Alex comes real close to scoring.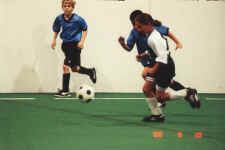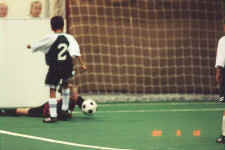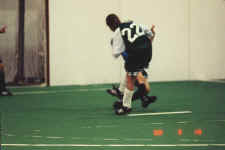 Kellye scores in the next sequence of shots. She follows it up with a smile for the photographer. (Always better to look good than to play good, although the Hornets frequently combine both.)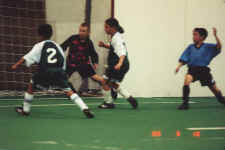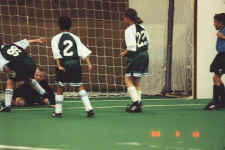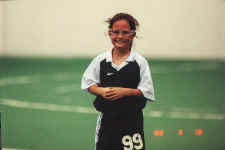 Click on the links below to see the rest of the photos.
Roll 1 Roll 2 Roll 3
Back to the Way Too Cool Hornets Home Page